The Personalities Powering ProjectorTop.com
Welcome to ProjectorTop.com, your trusted companion for deep-dive reviews, thorough comparisons, and all-inclusive buying guides when it comes to the world of projectors.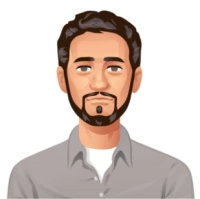 Meet Karl Kennedy, the heart and soul behind ProjectorTop. A self-confessed technology enthusiast with a special fondness for projectors, Karl dreamed up and launched ProjectorTop in 2018. His singular aim is to ensure individuals like you have all the information you need to confidently select the right projector, every single time.
But Karl's not alone in this mission. On board with him is John Williams, a virtuoso wordsmith who shapes most of the content you'll see on ProjectorTop. John's rich experience in the audio-visual sector fuels his passion for projectors. His deep-seated understanding of the technical nitty-gritty of these devices allows him to translate complex specs into digestible, actionable advice for our readers.
Together, Karl and John form the dedicated and experienced team at the helm of ProjectorTop. They share a mutual passion for projectors and the expansive, immersive viewing possibilities they unlock. Their commitment? To deliver balanced, accurate, and comprehensive knowledge that guides you in choosing the perfect projector, be it for your home theater, classroom, or office.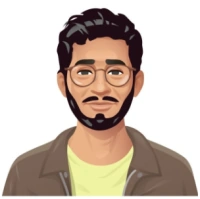 Diving into the projector market can be overwhelming, especially when you're not well-versed with technical terms and features. That's exactly why Karl and John have crafted detailed buying guides to simplify your decision-making process. They've got you covered, regardless of whether you're searching for budget-friendly options or sophisticated high-end projectors with cutting-edge features.
ProjectorTop is your ally in the quest for enhanced viewing experiences. We consider ourselves more than just an information source; we strive to be your projector partner who shares in your excitement and understands your needs.
We appreciate your visit to ProjectorTop.com and hope you find our content not just informative but also inspiring as you seek your perfect projector. If you have any questions or suggestions, remember that Karl and John are just a click away. Don't hesitate to reach out to us – we're always ready to help!