In the ever-evolving landscape of projection technology, the BenQ HT3560 recently landed on our testing bench. Equipped with 4K UHD resolution, advanced HDR capabilities, and a suite of user-oriented features, we took the HT3560 through its paces to see how it performs in real-world conditions. This review offers a methodical breakdown of our hands-on experience, from initial setup to performance assessment. For those mulling over a new projector purchase or considering an upgrade, our in-depth analysis of the BenQ HT3560 aims to provide an authentic perspective based on rigorous testing. >> Check the Latest Price on Amazon Now!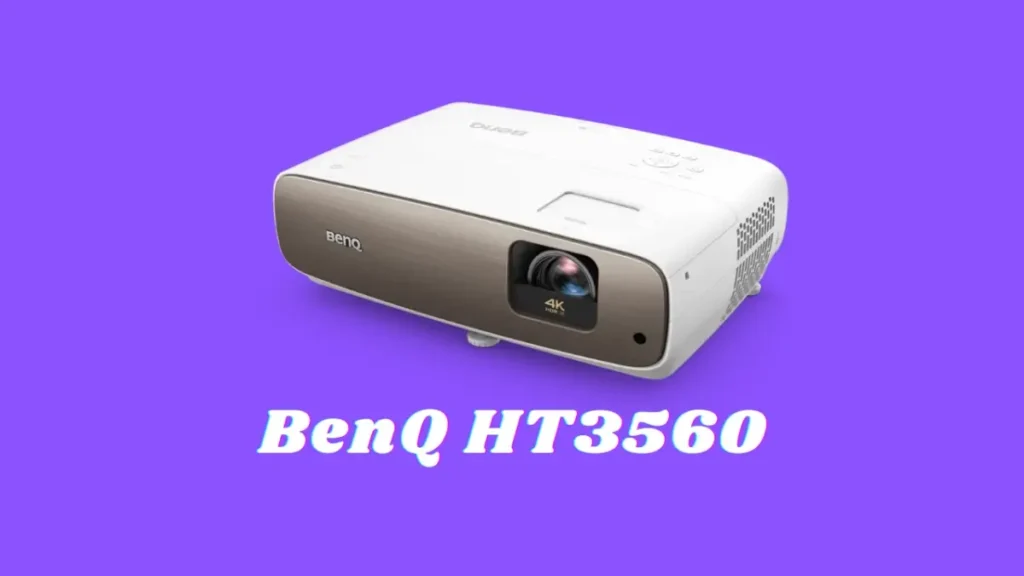 BenQ HT3560 Review of Specs:
| | BenQ HT3560 |
| --- | --- |
| | |
| Resolution | 4K UHD (3840×2160) |
| Contrast | 50,000:1 |
| Brightness (Lumens) | 2,200 ANSI |
| Color Processing | 30-bit |
| Lens | 1.3x manual zoom & focus |
| Throw Ratio | 1.13 - 1.47:1 |
| Screen size | 30" - 300" |
| Speakers | 5 Watts x 2 |
| Where to Buy? | BHPhotoVideo.com |
Unboxing the BenQ HT3560
Upon receiving the BenQ HT3560, our first impression revolved around the meticulous packaging which the brand is known for. As we proceeded with the unboxing, it was clear that BenQ has given attention to ensuring that each component inside the box is secure and well-presented.
Inside the box, the projector was snugly wrapped in protective foam padding, accompanied by a neatly compartmentalized section for the power cables, HDMI cables, remote control, and user manual. A quick scan of the manual suggested that BenQ has put thought into its documentation, making setup and troubleshooting straightforward for both the novice and experienced user.
Design and Build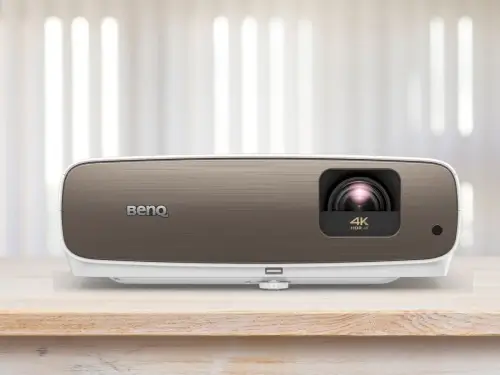 Transitioning our focus to the projector's design, the BenQ HT3560 flaunts a contemporary aesthetic which can seamlessly blend into a variety of home theater setups. Its matte finish is fingerprint-resistant, which is a thoughtful touch for those who might need to adjust or move the projector frequently.
The lens is centrally positioned with ventilation grilles on both sides, aiding in effective heat dissipation. The controls are subtly placed on top, providing easy access without compromising the sleek design. The rear showcases a comprehensive array of input and output ports, hinting at the projector's versatility.
Measurements and Weight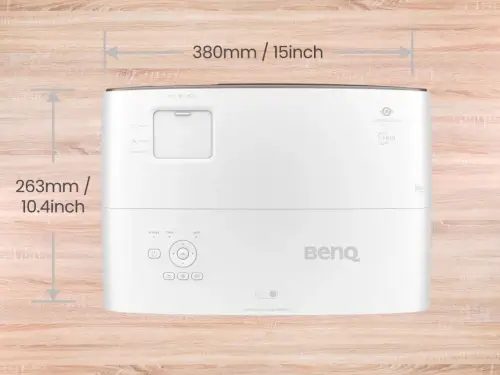 As for its measurements, the BenQ HT3560 stands at dimensions of 14.9 x 4.9 x 10.35 inches. This compact form factor makes it conducive for varied setups, be it a dedicated theater room or a makeshift movie night in the living room. While it's not the smallest projector on the market, its footprint ensures a good balance between portability and performance.
Weighing in at 9.25 lbs, the HT3560 strikes a middle ground in terms of heft. It's not overly burdensome, which is beneficial for those who might not have a permanent setup and need to move it occasionally. However, its weight also adds a feeling of sturdiness and robust build quality, a characteristic we've come to expect from BenQ's range.
Installation and Connections
The true mettle of a projector is tested not just by its performance but also by the ease of its installation process. In our hands-on experience with the BenQ HT3560, the setup process was fairly intuitive, and the array of connection options the projector provides plays a significant role in this.
  Check the Latest Price on Amazon Now!
Connections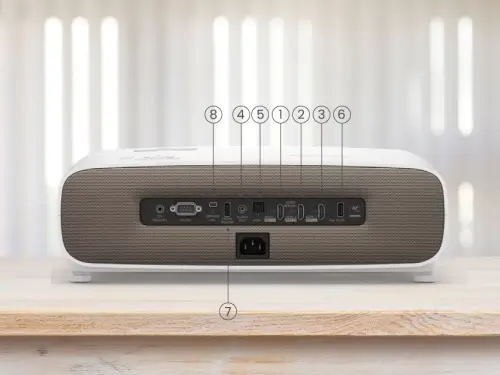 The BenQ HT3560 comes with a generous array of input and output ports that cater to both modern and slightly older devices. Here's a breakdown of the connectors and their functionalities:
1,2,3 – HDMI Ports: Three HDMI inputs are available – HDMI-1, HDMI-2, and HDMI-Internal. All of them support 2.0b/HDCP2.2, ensuring compatibility with the latest 4K UHD sources. These ports were invaluable in our test setups, allowing us to connect various devices like streaming sticks, gaming consoles, and Blu-ray players simultaneously.
4 – Audio out: The projector boasts dual 5W chamber speakers. For external audio solutions, there are two 3.5mm Audio In jacks and a single Audio Out jack. Moreover, the HDMI Audio Return feature, which supports eARC and Dolby Atmos, facilitates immersive audio experiences when paired with compatible devices. The S/PDIF port also stands out, supporting multi-channel RAW audio, a testament to BenQ's commitment to delivering a complete cinematic experience.
5 – SPDIF
6,7 – USB Ports: There are two Type A USB ports, differentiated by their power supply capabilities (Type A-1 offers 3.0/Power Supply1.5A, while Type A-3 provides 2.0/Power Supply2.5A). These can be used for media playback or for powering other devices. Additionally, there's a Type Mini B USB port primarily designed for service purposes.
8 – USB Mini port: primarily designed for service purposes.
The projector's design aids the installation. The vertical lens shift feature allows for flexible positioning, enabling the image to be moved vertically without physically moving the projector. This came in handy when we placed the projector off-center from the screen. The 2D keystone correction further helped in adjusting the image, ensuring it was perfectly rectangular even when the projector was placed at an angle.
The 1.3x zoom lens facilitated flexible throw distances, making it adaptable to rooms of various sizes. During our setup, this feature proved beneficial, especially when adjusting image size without the need to physically reposition the projector.
  Buy with One-Click on Bhphotovideo.com
Brightness and Image Quality
One of the most critical components that shape a projector's performance is its brightness and the quality of the image it produces. During our in-depth testing of the BenQ HT3560, we explored its capabilities under various conditions, especially focusing on movie watching in both dark and brightly lit rooms.
Brightness
The BenQ HT3560 is rated at 2200 ANSI lumens, which, on paper, might seem like a standard figure for home theater projectors. However, in practical testing, this projector punched above its weight.
In a dark room setting, the brightness was more than adequate. Scenes from movies, especially those with challenging lighting conditions, were displayed with clarity, and the colors were vivid. We didn't feel the need to adjust the brightness settings from their default.
The real challenge for most projectors is how they perform in well-lit rooms. In this scenario, the HT3560 delivered an average performance. When we screened a movie in a room with significant ambient daylight, there was noticeable washout, affecting the overall image quality. It was discernible, but for optimal viewing, it's advisable to control the lighting. Drawing the curtains or dimming the lights significantly enhanced the experience. Thus, while it's possible to use the HT3560 in brighter rooms, adjustments to the environment would be necessary to truly enjoy the content.
Image Quality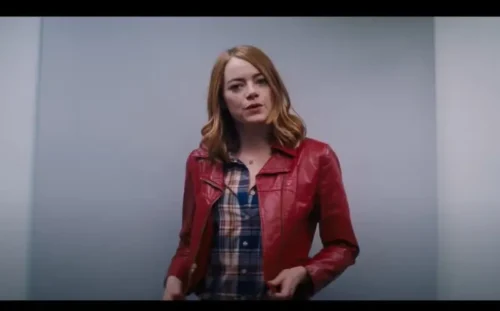 With its native 4K UHD resolution (3840×2160), the BenQ HT3560 offers a detailed and crisp image. Close-up shots in movies revealed intricate details, from the texture of the skin to the minute patterns on fabrics. Despite a contrast ratio of 50,000:1, which is on the lower side by current standards, the blacks were deep and the whites were pure, creating a dynamic range that brought scenes to life.
The projector's color capabilities, thanks to the CinematicColor technology, were better than we could expected. With 95% DCI-P3 and 100% Rec. 709 coverage, colors were vibrant, accurate, and true-to-life. The factory-calibrated color accuracy was evident when we played movies known for their color grading. Scenes from films like "La La Land" and "Blade Runner 2049" were a treat, showcasing the projector's prowess in delivering a wide color gamut.
Gaming Experience
Diving into the realm of gaming with the BenQ HT3560 was an aspect we were keenly interested in, especially with the growing community of gamers who now prefer larger-than-life screens for their adventures.
Input Lag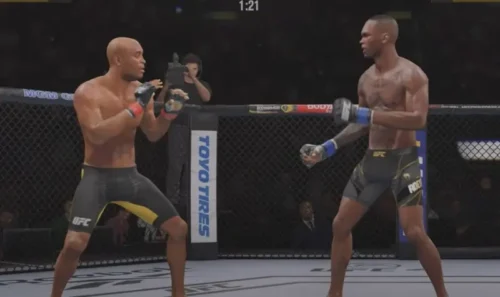 For gamers, the primary concern is often the input lag. A lower input lag translates to more immediate responsiveness between pressing a button and seeing the action unfold on screen. With the HT3560, the numbers speak for themselves. At 1080P 60Hz, we measured an input lag of 17.9ms, and similarly, at 4K 60Hz, the lag remained consistent at 17.9ms. Pushing the boundaries further, at 1080p 120Hz, it slightly increased to 21ms, but impressively dropped to a mere 8.7ms at 1080P 240Hz.
In our hands-on tests, these figures translated to a seamless gaming experience. Fast-paced first-person shooter games felt fluid, and there wasn't any noticeable delay during combat sequences. In racing titles, the responsiveness between the controller's action and the on-screen movement was precise, which is essential for those tight turns and split-second decisions.
Moreover, the HT3560 does come equipped with 3D capability, offering an immersive cinematic experience. However, it's worth noting that if users are keen to explore this feature, they'll need to purchase the 3D glasses (DGD5) separately to enjoy it to the fullest.
Sound Quality
While the BenQ HT3560's primary focus might be its visual delivery, it certainly doesn't skimp on the auditory front. The treVolo 5 watt x 2  chambered speakers provide a sound quality that will cater to most users' needs for casual viewing or gaming. However, for audiophiles or those seeking a deep cinematic audio experience, complementing the projector with a dedicated sound system would be advisable.
Pros & Cons

Pros
True 4K UHD resolution ensures crisp, detailed visuals.
CinematicColor technology offers vibrant, accurate colors.
Competitive price point for premium features.
Flexible installation options with vertical lens shift.
Low input lag suitable for gaming.
Cons
In-built speakers may distort at high volumes.
Contrast ratio lower than some competitors.
Conclusion
In conclusion, if you're seeking a projector that offers a premium viewing experience without breaking the bank, the BenQ HT3560 certainly deserves your attention. Its stellar image quality, coupled with its competitive price point, makes it a standout choice for both casual viewers and enthusiasts alike. >>> Get the Best Deal on Amazon Today!
Comparing the BenQ HT3560 with Other Projectors: