The future of home entertainment just got brighter as Epson expands its EpiqVision® Ultra series with the all-new Epson EpiqVision Ultra LS650 Ultra Short Throw 3-Chip 3LCD Smart Streaming Laser Projector. Engineered to transform your everyday living spaces into cinematic experiences, this state-of-the-art projector combines 4K PRO-UHD2 technology with extraordinary color and white brightness levels.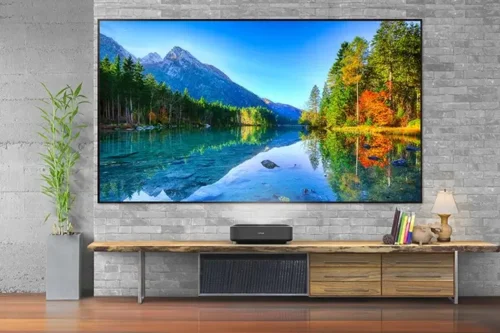 Outstanding Features for an Immersive Experience
Consumers seeking to elevate their home entertainment will find the LS650 to be an ideal companion. From movie nights and live sports to gaming, this projector promises big, clear, and immersive visual experiences. With 3,600 lumens of color and white brightness,3 the LS650 can project an exceptionally vivid and sharp picture up to 120-inches in size, even in well-lit rooms.
The device also features a sleek, modern ultra short-throw design, allowing placement close to the wall for effortless viewing in rooms of any size. Simplifying setup even further, the Epson® Setting Assistant app4 makes it quick and easy to adjust display size and positioning.
Built-In Sound by Yamaha and Smart TV Capabilities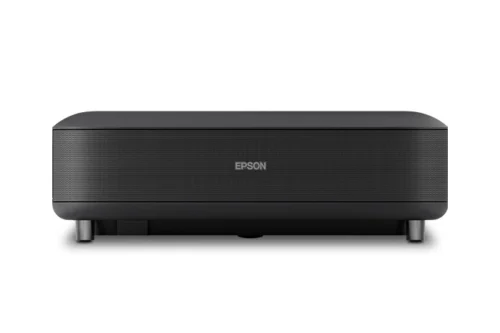 Elevate your audio experience with the built-in 2.1 virtual surround system by Yamaha, tailored exclusively for Epson projectors. A newly designed metallic speaker grille minimizes sound distortion, enriching the overall auditory experience. For those looking to enhance audio further, a single eARC5 HDMI® port simplifies the process of switching to external AV receivers or soundbars.
The LS650 is not just about extraordinary visuals and sound; it also brings smart TV capabilities right to your projector screen. Enjoy a host of popular streaming channels6 such as Amazon Prime Video®, Hulu®, Disney+, HBO®, and YouTube. Built-in Google Assistant™ also lets you search and stream live TV effortlessly.
What The Experts Say
"As the ultra short-throw projector market continues to evolve, we're thrilled to broaden our EpiqVision Ultra lineup with the LS650," said Fernando Tamashiro, product manager at Epson America, Inc. "This new addition is designed to meet a variety of consumer needs, redefining traditional gaming and movie watching experiences."
Additional Feature Highlights
True 3-Chip 3LCD technology: Produces 3,600 lumens of color and white brightness for clear images in brightly lit rooms.
Single-cable audio solution: Includes eARC5 support for seamless audio format transmission like Dolby Atmos® or DTS5.
Refined design: Sleek, modern exterior with a metallic speaker grille for enhanced acoustics.
Epson SilverFlex® Ambient Light Rejecting Screen: Available separately, designed to increase contrast and visual clarity.
Availability
Epson will announce the pricing and availability for the EpiqVision Ultra LS650 Smart Streaming Laser Projector in Fall 2023. We promise to provide an in-depth review as soon as we get our hands on it. Stay tuned.