BenQ, the well-recognized DLP 4K projector brand, has introduced two new projectors to its lineup: the X3100i and X500i. These projectors come after the release of the BenQ X3000i in 2022.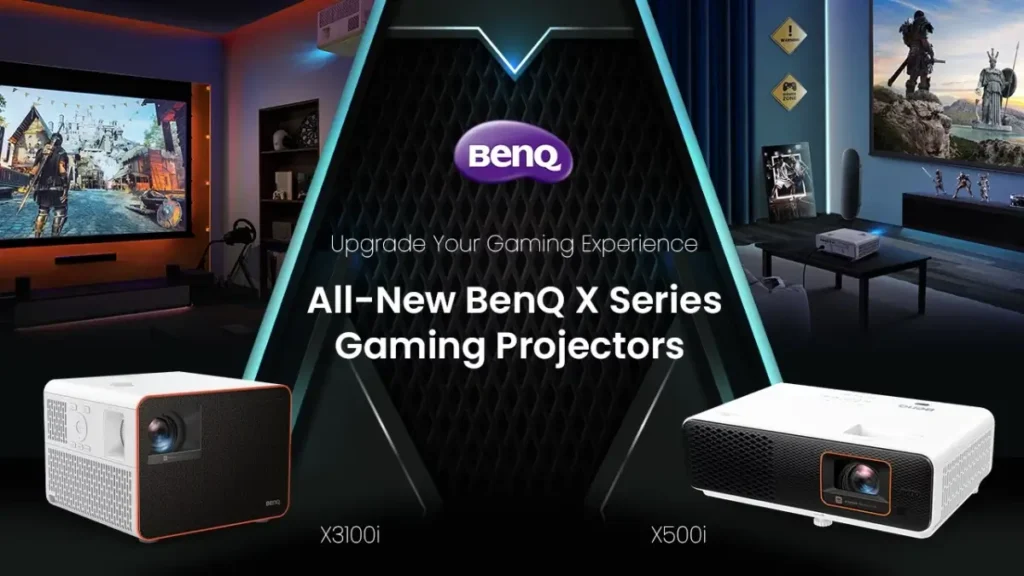 The newly launched X3100i and X500i are equipped with BenQ's detail refinement engine, which integrates HDR-PRO, CinematicColor, and CinematicSound technologies. These features aim to offer users a detailed and enhanced gaming experience.
Conway Lee, the President of BenQ Corporation, commented on the release, "The X Series gaming projectors are designed to provide 4K HDR audiovisual performance with a focus on reducing input lag. The X3100i is designed for larger gaming spaces, while the X500i is more suited for smaller rooms."
The X Series utilizes BenQ's in-game detail refinement technology. They support 4K HDR resolution, providing clarity with 8.3 million distinct pixels. The HDR-PRO technology, combined with SSI Dynamic Black and HDR tone mapping techniques, aims to offer detailed visuals, even in darker settings. The BenQ CinematicColor technology, on the other hand, offers a wide colour gamut coverage of up to 100% DCI-P3.
In terms of audio, the X Series features BenQ CinematicSound technology. This setup is designed to offer a comprehensive audio experience to users with its symmetrical treVolo driver placement and signal processing.
For customization, the projectors come with various gaming modes and features such as Auto Game Mode and a built-in FPS crosshair. Additionally, both projectors have Google-certified Android TV and built-in Netflix, providing users with a range of entertainment options beyond gaming.
The design of the X Series projectors is modern, reflecting gaming aesthetics. They are also designed for user-friendly installation, with features like digital zoom and lens shift (available on X3100i).
With this release, BenQ aims to offer users a refined and versatile gaming projector option in the European market.