The Samsung Premiere LSP7T, compact and stylish, undoubtedly brings an aesthetic appeal uncommon to the typical home theater projector. The question begs: does its visual technology match its exterior design? And could it be the perfect choice for your home theater setup? We decided to find out in this comprehensive Samsung Premiere LSP7T review.
Boasting native 4K resolution, an ultra-short throw distance, and embedded smart features, the LSP7T promises all the qualities users seek in a high-end home theater projector. Let's delve deeper into its characteristics and performance to demonstrate why it towers over other options in the market. (>>> Check how much it cost on Amazon).
Cutting Edge Laser Technology: Samsung Premiere LSP7T Main Specs:
| | Samsung Premiere LSP7T |
| --- | --- |
| | |
| Resolution | 3840x2160 |
| Brightness (Lumens) | 2,200 ANSI |
| Contrast Ratio | 1,000:1 |
| Throw Distance | 0.8' - 1.4' |
| Screen size | 90" - 120" |
| Speakers | 30 Watts |
| Price | BHPhotoVideo.com |
Simplified Home Theater Setup: Installation and Set-Up
The Samsung Premiere LSP7T utilizes cutting edge laser technology, and one of its main advantages is the ultra-short throw distance. This feature simplifies the installation process in your viewing space. With just about a foot between the projector lens and the projection screen, many users can place it on a shelf or entertainment center, eliminating the need for complex ceiling mounts. The projector also offers a digital keystone correction to adjust screen geometry if the projector isn't positioned head-on to the wall.
Expanding Connectivity: Port Options and Streaming
For external content sources, the Samsung Premiere LSP7T is equipped with 3 HDMI ports and a USB port, allowing you to connect devices like storage drives and cameras. Additionally, you can stream content directly to the laser projector using popular apps like Prime Video and Netflix. Downloading and navigating these apps is a breeze, making the limited instructions provided less of a concern for most users.
Superior Image Quality: The Power of Laser Projection
The Samsung Premiere LSP7T's laser light source delivers a cinema-quality image across all screen sizes. Besides the native 4K resolution, HDR10+ processing enhances color and contrast for a sharp, authentic picture. The projector also offers a Filmmaker Mode, which further improves the image quality by optimizing settings for movie viewing.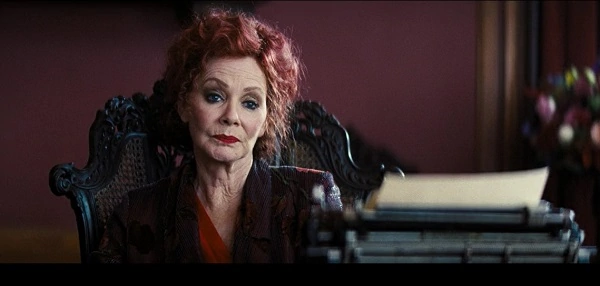 Luminosity and Image Quality: Brightness Concerns Addressed
While the lamp's rated brightness of 2,200 lumens may initially raise concerns, we found the Samsung Premiere LSP7T exceeded our expectations. It doesn't suffer from image washout even in moderate to low ambient light settings. This is largely due to the ultra short throw projector's limited light travel distance, maximizing the brightness output. However, in spaces with significant natural ambient light, performance may not be optimal.
Enhancing Sound: Built-in Speakers
An exceptional feature of the Samsung Premiere LSP7T is its built-in 30-watt 2.2 channel sound system. This eliminates the need for external speakers, especially for casual viewers. The dual subwoofers provide impressive bass response, surpassing most home theater projectors. However, for a true surround sound experience, external speaker systems are still recommended.
Advanced Features: Smart Capabilities
The Samsung Premiere LSP7T comes with a smart TV system and integrated voice control. Compatible with Google Assistant, Amazon Alexa, and Bixby, it offers a variety of commands, including voice searches, playback control, and volume adjustment. As Samsung continues to expand its voice services, this feature promises to only improve over time.
Samsung Premiere LSP7T Review: The Verdict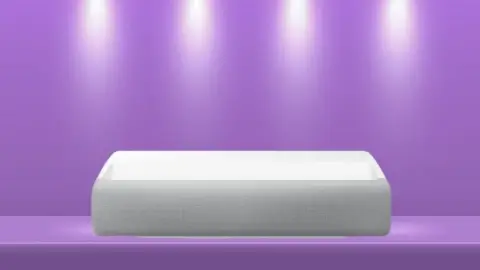 Pros
4K resolution with Purcolor for a vivid, accurate picture
Easy to install thanks to ultra-short throw
Excellent built-in sound
Intuitive control through the TIZEN Smart TV interface
Compatible with multiple voice control systems
Cons
Not much detail in the included user instructions
Not the best choice for bright spaces
Is Samsung Premiere LSP7T the Ideal Laser Projector for Your Home Theater Setup?
The Samsung Premiere LSP7T is an excellent projector for any modern high-end home entertainment system. Although its price may be slightly higher, the investment is justifiable considering the features you get: cutting-edge laser technology, easy setup, superior image quality, and advanced smart features.
Optimal Image Size and Premiere Projector Lens Quality
The Premiere LSP7T not only provides optimal image size but also a premiere projector lens quality that ensures sharp and vibrant images. With the added benefit of lens shift, the projector can create balanced images from a variety of projection angles. This enhances the overall viewing experience, making this Samsung projector a top choice for many home theater enthusiasts.
Samsung Projectors: A Benchmark in Home Theater Industry
Samsung projectors, especially models like the Premiere LSP7T, have set a benchmark in the home theater industry. They are known for their advanced features, top-notch image quality, and user-friendly interfaces. If you're looking for a high-quality projector for your home, Samsung's offerings should definitely be on your shortlist.
Optical Digital Audio Output: A Key Aspect of Samsung Premiere LSP7T
The optical digital audio output in the Samsung Premiere LSP7T is another key aspect that sets it apart. This feature ensures superior audio quality, whether you're using the built-in speakers or an external speaker setup. It provides a clear, high-definition sound that can enhance any viewing experience.
Conclusion: The Final Word on Samsung Premiere LSP7T
In conclusion, the Samsung Premiere LSP7T is an excellent option for any home theater setup. Its cutting-edge laser technology, premiere projector lens, and impressive image size make it stand out among other projectors. While it may not be the best choice for very bright spaces, in typical indoor lighting it performs exceptionally well. We hope this review has provided the information you need to decide if it's the best choice for your home. (>>> Check how much it cost on ProjectorScreen)!
REFERENCES AND FURTHER READING: