The compact and stylish Samsung Premiere LSP7T certainly has more eye appeal than the typical home theater projector. But does its visual technology live up to its exterior design—and is it the right choice for your home theater?
We set out to answer those questions in this Samsung Premiere LSP7T review. With native 4K resolution, an ultra-short throw distance, and built-in smart features, the LSP7T checks all the boxes for things most users look for in a high-end home theater projector. Let's take a more in-depth look at its features and performance to show you why it stands out from all the other options out there. (>>> Find on Amazon).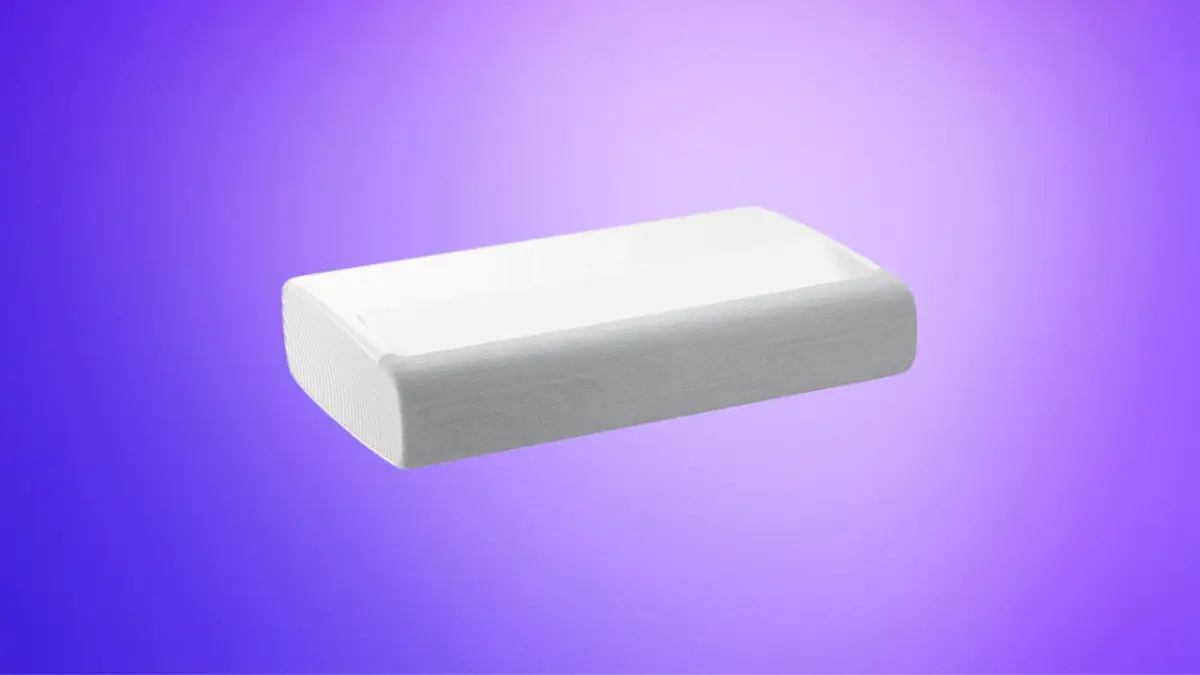 In This Samsung Premiere LSP7T Review:
Samsung Premiere LSP7T Main Specs:
| | Samsung Premiere LSP7T |
| --- | --- |
| | |
| Resolution | 3840x2160 |
| Brightness (Lumens) | 2,200 ANSI |
| Contrast Ratio | 1,000:1 |
| Throw Distance | 0.8' - 1.4' |
| Screen size | 90" - 120" |
| Speakers | 30 Watts |
| Price | BHPhotoVideo.com |
Design and Build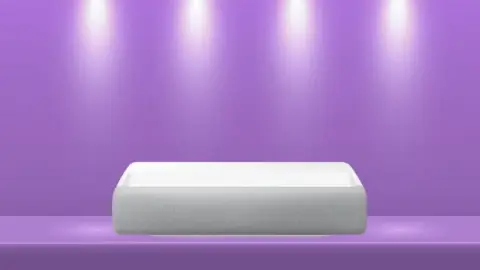 The Samsung Premiere LSP7T Projector has a neutral color scheme that would fit well in most settings. Measuring 5.20″ in height, 20.90″ in width, and 13.50″ in depth, it's a relatively large unit. Its weight of 20.1 lbs also makes it quite heavy, suggesting a solid build. The fabric finish on its exterior feels durable to the touch. Overall, it's a sizable and weighty device that seems built to last.
Installation and Set-up
When we set up the Samsung Premiere LSP7T, its ultra-short throw distance was notably convenient. With just about a foot needed between the lens and screen, we comfortably placed it on our entertainment center, avoiding the complexities of ceiling mounts. The digital keystone correction also came in handy when we had to adjust the screen geometry for a direct wall projection.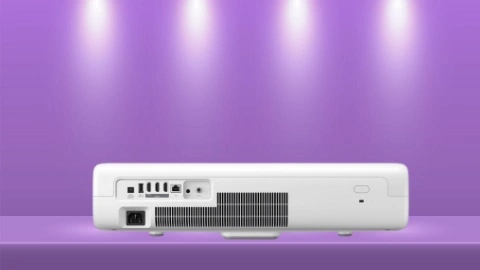 In terms of connectivity, our hands-on experience with the LSP7T confirmed its versatility. We tested its 3 HDMI ports and USB port, easily connecting external drives and cameras. Streaming content directly was a breeze with apps like Prime Video and Netflix readily available. While the instructions provided were quite basic, navigating and downloading apps was intuitive, presenting no issues during our usage.
Picture Quality
The laser light source on the Samsung Premiere LSP7T produces a cinema-quality image at all screen sizes. Along with native 4K resolution you'll get HDR10+ processing, enhancing the color and contrast for a sharp and authentic picture. Movie buffs will be especially impressed by the Filmmaker Mode on the LSP7T. This setting further enhances the picture, adjusting the settings so they're optimized for movie viewing.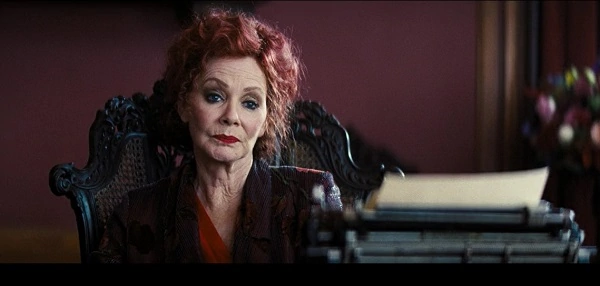 We were initially concerned about the brightness of the lamp, which is rated for 2,200 lumens of brightness. That's on the lower side for a home theater projector, especially if you like to keep the lights on while you're watching. The good news is, we found the LSP7T exceeded our expectations in this regard, and doesn't suffer from picture washout in moderate to low ambient light settings. This is in large part thanks to the short throw distance, which limits how far the light has to travel and makes the most out of the brightness it produces. It's not the best option for spaces with lots of windows and natural ambient light, but in typical indoor lighting it performs well.
Check the Latest Price on Amazon Now!
Speakers
One great thing about the Samsung Premiere LSP7T is that you may not need to worry about external speakers. It comes with a 30-watt 2.2 channel sound system built in. The bass response from the dual subwoofers is as good as we've heard from a home theater projector. Those who want a true surround sound experience will still want to use an external speaker system, but for more casual viewers the built-in speakers will provide plenty of volume with a high sound quality and excellent mid-range clarity.
Smart Features
Along with the smart TV system, the Samsung Premiere LSP7T has voice control built in. It's compatible with a range of systems, including Google Assistant, Amazon Alexa, and Bixby, and offers a range of commands for each, including voice searches, playback control, and volume adjustment. They're still expanding their control options for voice services, too, so this feature will only get better in the future.
Customer Reviews
Users transitioned from a 1080p laser projector to the 4K model and found it to be an excellent choice, praising its brightness and exceptional picture quality. They were particularly impressed by its performance even without a dedicated screen, projecting directly onto a wall. Another user replaced their 65-inch OLED TV with the projector, pairing it with a 110-inch screen. They were highly satisfied with the results and also highlighted the value for the price. However, they opted for an external sound system over the built-in audio. In contrast, another user experienced focus issues on the projector's edges, which resulted in unclear content and text. This led to blurred corners during movie viewing. Overall, while many users found great value and performance in the projector, some experienced technical challenges that affected their viewing experience.
Pros & Cons
Pros
4K resolution with Purcolor for a vivid, accurate picture
Easy to install thanks to ultra-short throw
Excellent built-in sound
Intuitive control through the TIZEN Smart TV interface
Compatible with multiple voice control systems
Cons
Not much detail in the included user instructions
Not the best choice for bright spaces
The Verdict
The Samsung Premiere LSP7T is a great projector for any modern high-end home entertainment system. While its price may put it outside the budget range for some buyers, it's ultimately worth the investment considering the features you get. We hope the information in this review has helped you decide if it's the best choice for your home! (>>> Check how much it costs on ProjectorScreen)!
REFERENCES AND FURTHER READING: