Do you want to add big-screen entertainment to your home theater? A laser projector is an excellent option, with today's models offering an exceptional ultra HD image with an impressively short throw distance that gives them a much easier installation than your typical lamp-based projector.
Looking at the BenQ V7050i vs Samsung LSP9T, the LSP9T is the better option based solely on specs and performance (>>> Check on Amazon). This doesn't mean it's the best choice for every buyer, though. Before we go into the full product details, let's take a closer look at what gives the Samsung LSP9T the advantage.
BenQ V7050i vs Samsung LSP9T Side by Side:
| | BenQ V7050i | Samsung LSP9T |
| --- | --- | --- |
| | | |
| Resolution | 3840x2160 | 3840x2160 |
| Brightness (Lumens) | 2,500 ANSI | 2,800 ANSI |
| Contrast Ratio | 2,000,000:1 | 2,000,000:1 |
| Input Lag | 69ms | 55ms |
| Throw Distance | 0.2' - 1.1' | 0.4' - 0.8' |
| Screen size | 70" - 120" | 100" - 130" |
| Speakers | 5.0 Watts × 2 | 10.0 Watts × 4 |
| Today's Best Price | BHPhotoVideo.com | BHPhotoVideo.com |
Throw Distance
A projector's throw distance tells you how far away it needs to be from the screen to produce a large, clear image. Those in the ultra-short throw category often have a throw distance measured in inches rather than feet, allowing them to work in smaller spaces and making them simpler to set up.
Both of these models have a very short throw distance. The BenQ V7050i needs about 9 inches for a 100" screen, or just over a foot for a 120" image. The Samsung LSP9T is even shorter, producing a 100" image with 4" between the lens and screen.
Shorter throw distance: Samsung LSP9T
Gaming Performance
Along with image quality stats like resolution and contrast, gamers need to pay attention to the input lag of a projector. This measures how long it takes your input on the controller to show up on the screen, measured in milliseconds (ms). Professional gaming projectors have an input lag of 16ms or lower, but anything under around 30ms is considered acceptable for serious gamers. More casual players can get away with a lag of up to around 60ms before they'll start to notice a frustrating lag.
While neither the Samsung LSP9T nor BenQ V7050i reaches this threshold, the Samsung's input lag measures as low as 55ms. That's within the acceptable range for casual players, and much faster than the V7050i, which measures a triple-digit input lag on some settings.
Better gaming performance: Samsung LSP9T
Smart Features
The BenQ V7050i has an Android-based streaming interface that's intuitive and easy to navigate. This gives users access to all the apps in the Google Play store, including the majority of popular streaming apps. It also supports voice searches through Google Assistant, giving it some hands-free control.
On the Samsung LSP9T, you'll get a Tizen streaming interface with similar streaming app support. Its voice control options are much wider, though. For one thing, it supports more platforms, including Alexa and Bixby as well as Google Assistant. The range of command options are wider, as well, giving smart home owners more options for integrating the projector into home automation routines. For our best smart projectors list, follow the link: Best Smart Projector
Better smart features: Samsung LSP9T
Built-in Sound
The 10-watt speakers on the BenQ V7050i are acceptable for TV viewing but have a sound quality and output on par to most laptop speakers—not what you want for immersive sound in a home theater. The Samsung LSP9T has a 40-watt 4.2-channel sound system with dedicate woofers and mid-range drivers. That results in a fuller sound with great mid-range clarity and low-end depth, similar in output and quality to a typical Bluetooth soundbar.
Better built-in sound: Samsung LSP9T
---
BenQ V7050i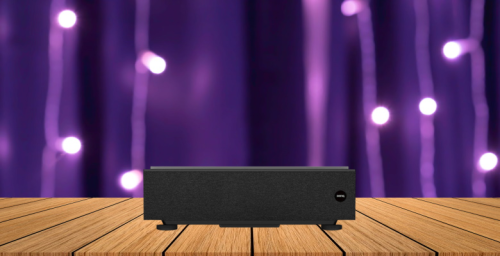 The BenQ V7050i is a user-friendly option for those who want cinema-level picture quality in a home theater. It uses a laser phosphor light source and DLP display to produce a colorful, high-contrast true 4K image. The projector's Filmmaker Mode is a great option for movie buffs, playing films the way they were meant to be seen. It's just as impressive from a color standpoint, with coverage for 98% of the DCI-P3 spectrum and support for HDR-PRO that enhances the detail of all types of content.
Another strength of the BenQ V7050i is that it can be used in nearly any space. The lamp brightness of 2,500 lumens would be on the low side from a standard-throw projector, but the ultra-short throw of the V7050i limits the impact of ambient light on the picture. You may still need light control measures in particularly bright spaces but it doesn't require a completely dark room. That short throw also gives it a very easy installation—just put it on your entertainment center and plug it in, no mounting or other hassles required.
The Android TV interface of the BenQ V7050i supports any streaming app available on the Google Play store, with one-button access to Amazon Prime video. There are also dual HDMI inputs for those who'd rather use wired content sources, giving it the connectivity to work in most home entertainment set-ups.
Pros
True 4K resolution
Cinematic color with high dynamic contrast
Ultra-short throw distance
Bright enough for most indoor spaces
Android TV streaming interface
Low-maintenance with dust reducing design
Cons
Input lag too high for gaming
Built-in speakers are weak
---
Samsung LSP9T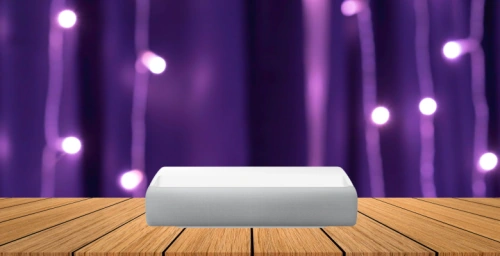 At the heart of the Samsung Premiere LSP9T is its triple laser light source. This produces balanced, vibrant colors across the image, paired with a high native contrast ratio for crisp details and HDR10+ support. Like the BenQ above it has a Filmmaker Mode that ensures the accuracy of cinema content, making it an ideal choice for movie lovers.
For sound, the Samsung LSP9T has a 4.2-channel audio system, with 4 separate speakers powered by a total of 40 watts. This gives it louder, more nuanced sound than you'll get from most projectors, and it matches most standalone soundbars for both volume and sound quality. It's also fairly responsive, with a low enough lag for most casual gamers, and has a built-in smart streaming interface that could mean no need for wired content sources. This combination of features gives the LSP9T good versatility and cuts down on the accessories you'll need to use it.
Another strength of the Samsung LSP9T is its easy set-up. Its throw distance is one of the shortest on the market, needing less than a foot of space for a massive 130" screen, and the light source is bright enough most don't need to worry about the room's light level. It's just as easy to integrate into smart home entertainment systems thanks to its robust voice control support, including Amazon Alexa, Google Assistant, and Bixby.
Pros
Sharp true 4K image with high dynamic contrast
Triple laser produces vibrant colors with consistent brightness
Built-in 4.2-channel speaker system
Compact design with ultra-short throw
Smart Tizen TV system
Multiple voice control options
Low enough input lag for casual gaming
Cons
Narrow image size range
Higher cost
---
BenQ V7050i vs Samsung LSP9T: The Verdict
Based solely on performance, the Samsung LSP9T beats the BenQ V7050i on just about every metric (>>> Find on ProjectorScreen). There's one thing we haven't discussed yet, though: the price. The MSRP of the BenQ is about half that of the Samsung—a much wider price gap than the difference in performance would suggest. For those on a limited budget, this can make the BenQ V7050i the better choice, especially if you don't plan to use it for gaming or don't need the expanded voice control support. Whichever way you go, you'll get a durable, reliable laser projector with a great picture quality for your home theater.