Welcome to our comprehensive guide for buying the best smart projector in 2023. With an array of options available in the market, choosing the perfect smart projector for your home, office, or personal use can be a daunting task. However, with thorough research, hands-on testing, and reviewing customer feedback, we have narrowed down the list to the top six smart projectors that stand out in performance, features, and value for money.
At the helm of this list is the Optoma CinemaX D2 Smart, an exceptional piece of technology that harmoniously blends performance and innovation. This projector delivers high-quality visuals and boasts a range of smart features that set it apart from the rest, earning it our coveted top pick spot. See the Current Price on Amazon!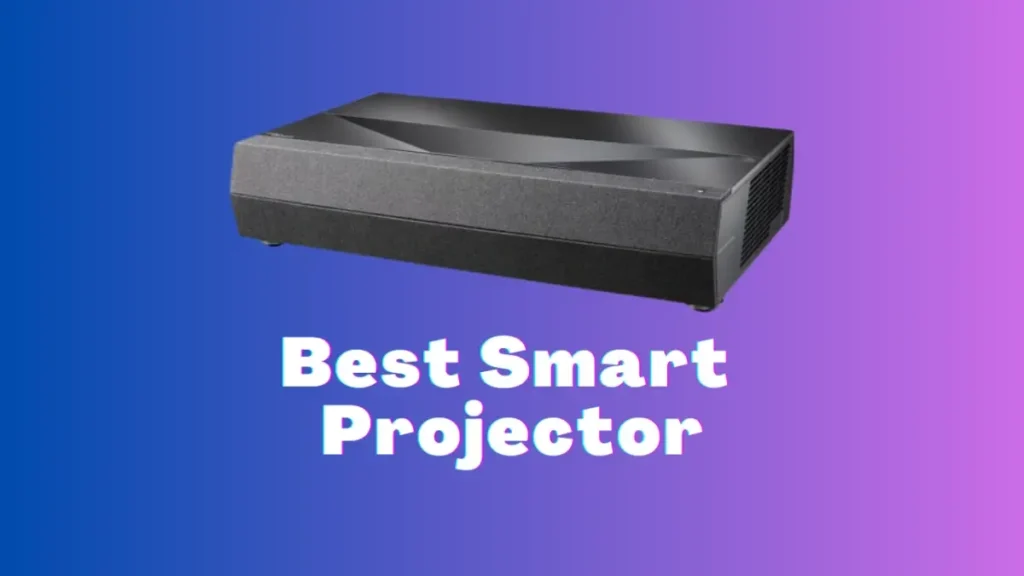 Best Smart Projector – Top Picks for 2023:
| | Optoma CinemaX D2 | Epson LS800 | BenQ V7050i | Optoma UHZ50 | Epson 2350 | Samsung LSP9T |
| --- | --- | --- | --- | --- | --- | --- |
| | | | | | | |
| Resolution | 3840x2160 | 3840x2160 | 3840x2160 | 3840x2160 | 1920x1080 4K w/pixel shifting | 3840x2160 |
| Brightness (Lumens) | 3,000 ANSI | 4,000 ANSI | 2,500 ANSI | 3,000 ANSI | 2,800 ANSI | 2,800 ANSI |
| Contrast Ratio | 1,800,000:1 | 2,500,000:1 | 2,000,000:1 | 2,500,000:1 | 35,000:1 | 2,000,000:1 |
| Input lag | 4ms | 16.7ms | 69.1ms | 4ms | 18ms | 55.9ms |
| Throw Distance | 1.5' - 2.2' | 0.9' - 1.8' | 0.2' - 1.1' | 4.0' - 26.6' | 6.2' - 48.7' | 0.4' - 0.8' |
| Screen size | 85" - 120" | 80" - 151" | 70" - 120" | 34" - 303" | 40" - 500" | 100" - 130" |
| Speakers | 10.0 Watts × 2 | 20 Watts | 5.0 Watts × 2 | 10.0 Watts × 2 | 10.0 Watts Mono | 10.0 Watts × 4 |
| Price | ProjectorScreen.com | ProjectorScreen.com | ProjectorScreen.com | ProjectorScreen.com | BHPhotoVideo.com | ProjectorScreen.com |
---
Top Pick: Optoma CinemaX D2 Smart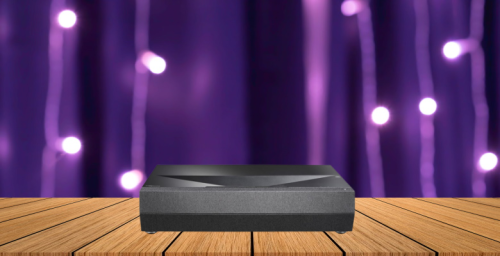 The Optoma CinemaX D2 Smart Projector truly shines in its incredible display capabilities. Harnessing the power of 3,000 ANSI Lumens brightness, the projector delivers a stunning 4K resolution on a scale previously unattainable by its predecessors. With 8.3 million on-screen pixels, the vividness and clarity of the image, as one customer said, is "absolutely amazing." Even when projected onto imperfect surfaces, the quality is such that the image remains dazzling – although, to optimize your experience, a high-quality screen would better complement this projector's capabilities. Moreover, the device's low lag gaming features stand out remarkably, providing a fluid 16ms in 4K at 60Hz and an impressive 4ms in 1080P at 240Hz. This greatly enhances the gaming experience, making it virtually lag-free and incredibly immersive.
Pros
Exceptional picture quality with true 4K UHD resolution.
Low latency makes for excellent gaming experience.
Android TV offers vast entertainment options.
Built-in geometric correction for perfect alignment.
Voice control enabled through Google Assistant.
Cons
Lack of Dolby Atmos passthrough limits sound experience.
Setup can be tedious, confusing multiple remotes.
Ease of Use and Connectivity
The projector's Android TV feature simplifies the entertainment experience. Access to a plethora of movies, TV shows, sports, music, and games from various streaming services makes it a one-stop entertainment hub. However, some users mentioned that the separate Android TV and the additional remote could get confusing and overly complicated. On the other hand, the ability to control the projector using voice commands via Google Assistant does add a significant convenience factor.
Sound Quality and Atmosphere
The CinemaX D2 Smart comes with internal speakers of 10.0 Watts × 2. It's easy to connect with a sound bar via eARC for enhanced audio quality, as one user noted connecting it to their Bose soundbar effortlessly. However, some users expressed their disappointment over the lack of Dolby Atmos passthrough, which could limit the sound experience for some.
Setup and Customization
Setting up the Optoma CinemaX D2 Smart Projector might prove tedious for some. However, the built-in geometric correction tool adds a degree of customization to get the image perfectly square on your projection surface. This feature, combined with the short-throw capability, allows the projector to create a 100-inch image when placed less than a foot away from the projection surface. These features, along with the laser technology and 1,800,000:1 dynamic contrast ratio, ensure a theater-like viewing experience in your home.
In conclusion, the Optoma CinemaX D2 Smart projector offers a comprehensive home entertainment solution. It's a powerful device that might have some minor inconveniences, but the picture quality and features it brings to the table make it a strong contender in its class. Its true 4K UHD resolution, combined with easy access to a plethora of entertainment options, makes this projector an impressive choice for cinephiles and gamers alike.
Full review: Optoma CinemaX D2 Smart
---
Epson EpiqVision Ultra LS800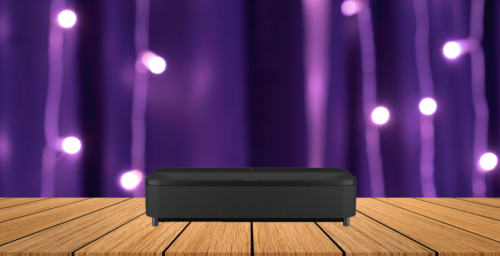 Living with the Epson EpiqVision Ultra LS800 for a couple of weeks has been a transformative experience. Our home has metamorphosed into a private theatre, providing an epic big screen experience from the comfort of our living room.
Pros
Ultra-short throw lens allows for flexible placement and large projections.
Integrated Yamaha audio system delivers decent sound quality.
Easy setup with a user-friendly iOS and Android app.
Impressive brightness and color accuracy for captivating visuals.
Lower input lag, making it a great choice for gaming.
Cons
Brightness could be insufficient in well-lit rooms.
Lack of native support for popular streaming platforms like Netflix.
Immersive Visuals and Stellar Performance
The LS800, with its 4000 lumens of color and white brightness, delivers crystal clear images even with a window opened on the side – as one customer keenly observed. The 10-bit HDR color augments the viewing experience, offering a visual treat of vibrant, true-to-life colors. However, we did observe that in a well-lit room, the brightness could be slightly underwhelming for some viewers.
Ease of Setup and Compact Design
The setup was surprisingly smooth, similar to upgrading from an older model like the 4010 to the LS800, as noted by another customer. Its ultra short throw lens technology enables a short throw distance which allows it to sit elegantly on regular AV cabinets. This coupled with its sleek and modern design make it an excellent addition to your home.
Audiophile Grade Sound
The integrated 2.1 audio system by Yamaha delivers decent audio output for casual viewers. For audiophiles or those craving a more immersive soundscape, there are workarounds to connect it to your existing sound systems, like one customer's successful setup with a Bose surround soundbar.
Smart Functionality
With built-in Android TV, the LS800 offers an array of streaming options. However, the device's user interface could use a facelift and the lack of Netflix support is a glaring limitation. As one disgruntled customer noted, third-party streaming devices like Roku may be required to access certain popular streaming platforms.
Minor Technical Glitches
Some minor technical glitches were noticed – occasional HDMI port errors and a slight increase in fan noise when the brightness is cranked up. But these could likely be isolated issues as they were not consistent across our experience or customer feedback.
Final Thoughts
Despite its minor shortcomings, the Epson EpiqVision Ultra LS800 is a standout performer for those looking for a large, immersive home entertainment experience. It delivers stunning visuals, easy setup, and a stylish compact design that seamlessly blends with your décor. The integrated Yamaha audio system is sufficient for casual viewing, though more discerning viewers may want to hook it up to an existing sound system. Be prepared for a potential add-on for a more comprehensive streaming service coverage.
For our more in-depth review of this projector, follow the link: http://projectortop.com/epson-ls800-review/
---
BenQ V7050i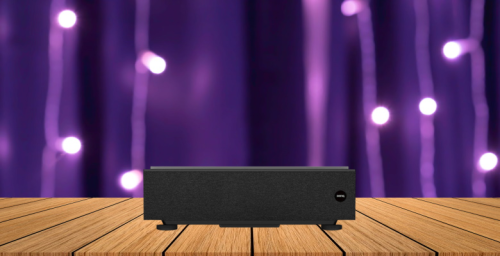 As a tech enthusiast, the BenQ V7050i is a feast for the eyes. The device has true 4K UHD with 8.3 million pixels, a testament to its superior picture quality that the customers lauded. The HDR-PRO technology works wonders, providing an image quality that is hard to surpass. The device uses a Laser Phosphor lamp type, offering a brightness of 2500 ANSI lumens, which renders vibrant colors and crisp details, even in rooms with ambient light. However, some users have reported that brightness can diminish with the lights on, slightly affecting the finer details.
Pros
Superior 4K UHD resolution ensures sharp, detailed images.
Integrated Android TV for easy content streaming.
Built-in treVolo-tuned surround speakers provide excellent audio.
Short-throw feature ideal for small spaces.
Exceptional 2,000,000:1 dynamic contrast ratio.
Cons
Brightness diminishes with ambient light, affecting details.
Focus issues reported, especially at screen corners.
User-friendly Experience
In terms of functionality, the BenQ V7050i is well-equipped. With an integrated Google-certified Android TV, it is easy to stream your favorite content. The built-in Filmmaker mode is a boon for movie buffs, offering an immersive cinematic experience. The device also boasts dual HDMI 2.0b and three USB ports, ensuring a plethora of connectivity options. One point to note: The focus could be finicky, and some users reported issues with uneven sharpness across the screen, especially at the corners.
Superb Audio Performance
The V7050i comes with 5 watt x 2 built-in virtual surround speakers tuned by treVolo. The sound quality was superior to many dedicated soundbars, according to one customer, and provides an enveloping audio experience. The sound seems to emanate directly from the screen, adding to the overall immersion.
Convenience with Short-throw Technology
The Short-throw feature allows for a large image size of up to 120 inches from a short distance, perfect for home theatres with limited space. However, it's worth mentioning that some customers preferred a larger projection size and found the 120″ limitation disappointing. In addition, the use of a tension projector screen is recommended for optimal picture quality, as slight curves on the screen may distort the image.
Final Thoughts
In conclusion, the BenQ V7050i projector delivers excellent performance. Despite a few quirks like the brightness drop in a lit room and minor focus issues, it offers an immersive viewing and listening experience that justifies its premium price point. The device feels like a leap into the future of home theaters, and for many, it could be an ideal choice. The desire for a larger display and improved focus could be areas for BenQ to consider in future iterations. But overall, the BenQ V7050i delivers on its promise of a superior home theater experience.
For our more detailed review of the BenQ V7050i, click here.
---
Optoma UHZ50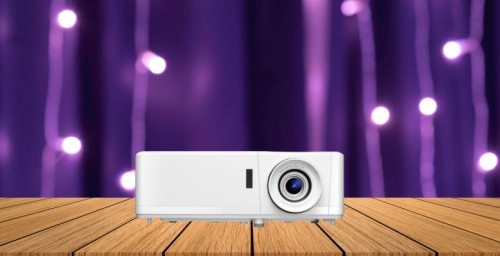 Upon first encountering the Optoma UHZ50, our anticipation soared, knowing that this projector was outfitted with robust specifications. Its stylish design immediately stood out, underscoring the quality build. On unpacking, we noted its substantial but not overwhelming weight of 10.6 lbs, indicating that it was loaded with numerous advanced features.
Pros
Delivers vibrant, crisp 4K UHD images even in ambient light conditions.
Exceptional gaming performance with minimal response time.
Offers wide-ranging connectivity options, including wireless networking.
Lower operational noise and improved heat management.
Features integrated streaming apps and built-in media player.
Cons
Long throw distance
Manual adjustment needed for optimal image placement and focus.
Setting Up and Image Quality
The setup was a breeze, resembling a plug-and-play process. However, precise placement and minor adjustments were necessary to fully utilize the 1.3x manual zoom and manual focus. We concur with the first customer who mentioned its requirement for little adjustment once positioned on the bracket. The 4K UHD resolution delivered vivid, crisp images that were stunningly vibrant even under ambient light conditions, courtesy of its 3,000 ANSI Lumens brightness.
Gaming Performance and Noise
Our team put the projector to the test with gaming, and the performance was remarkable. The included enhanced gaming mode offered a stellar response time of 16.7ms at 4K/60Hz and a blisteringly fast 4ms at 1080p/240Hz. The immersive experience while playing fast-paced games was smooth, with zero perceivable lag. The operational noise was pleasingly low at 29 dB, dropping further to 27 dB in Eco mode, facilitating an uninterrupted gaming experience.
Connectivity and Streaming
The connectivity options that the UHZ50 offered were a standout feature. With three HDMI 2.0 ports, USB, audio outputs, and wireless networking, it proved incredibly versatile for different setups. The integrated streaming apps and built-in media player ensured seamless entertainment. However, it's worth noting a minor hiccup with the WIFI setup, displaying a 'WPS ' box on the screen. After a prompt call with Optoma Tech Support, the issue was easily resolved by disabling the Floating Window in the Creative Cast settings.
Final Verdict
In our time with the Optoma UHZ50, we deemed it an exceptional projector. It excelled in every aspect – design, image quality, gaming performance, connectivity, and heat management. Despite the minor WIFI issue that was easily resolved, the overall user experience was exceptional. Alongside numerous satisfied customers, we would unequivocally recommend the Optoma UHZ50 to anyone seeking an enriched home theater or gaming experience.
---
Best Budget Option – Epson Home Cinema 2350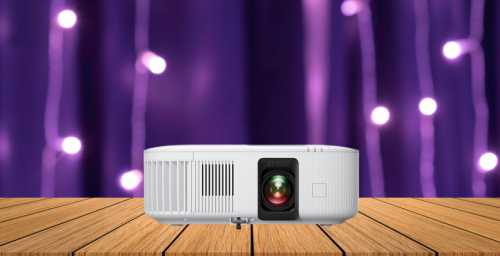 After extensively testing the Epson Home Cinema 2350, it's apparent that this projector packs an incredible punch. As an upgrade from its predecessor models, the Home Cinema 2350 offers a marked improvement in image clarity and brightness, thanks to its 2,800 ANSI Lumens and 35,000:1 dynamic contrast ratio.
Pros
Exceptional color accuracy due to advanced 3-chip 3LCD technology.
High-definition 4K PRO-UHD projection enhances visual experience.
User-friendly installation with versatile lens shift capability.
Cost-effective with user-replaceable 230W UHE bulb.
Smooth gaming performance with minimal input lag.
Cons
Somer users complains about inor focus issue at screen's bottom right corner.
Some  unexpected shutdowns after roughly one hour of use.
Great Visual Performance
We were particularly impressed with the vividness of the colors and sharpness of detail, a result of the advanced 3-chip 3LCD technology. This tech enables the device to display 100% of the RGB color signal for every frame, delivering an immersive, lifelike experience. The 4K PRO-UHD technology with pixel shifting further enhanced this cinematic visual quality. However, a minor focus issue was observed in the bottom right corner of the screen. This didn't significantly impact the overall viewing experience but is something to consider.
Exceptional Gaming and Streaming Capabilities
For gamers, the Home Cinema 2350 provides a seamless gaming experience with a refresh rate of 1080p at 120 Hz and an input lag time under 20 ms. Additionally, Android TV inclusion and integrated streaming apps make it easy to stream Twitch, YouTube, Netflix, and other platforms.
Practical and Cost-effective
One reviewer noted a unique advantage: the projector's user-replaceable 230W UHE bulb. Unlike some pricier models, the Epson 2350 allows users to replace the lamp after several months of use, preventing brightness dimming and contributing to a longer projector lifespan.
User-friendly Installation and Minor Setbacks
The Epson 2350 comes with a versatile lens shift capability, which eases the installation process. Some users, however, reported an issue with the projector shutting off unexpectedly after about an hour of use. This wasn't associated with a temperature problem, and a simple restart seemed to resolve the issue.
Final Thoughts
Despite some minor setbacks, the Epson Home Cinema 2350 stands as a compelling choice. Its high brightness, vibrant colors, gaming and streaming capabilities, and cost-effective bulb replacement option all converge to offer value for money and a satisfying user experience.
Click here for our more in-depth review of the Epson 2350.
---
Samsung Premier LSP9T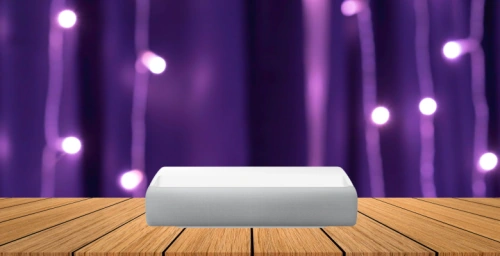 Opening the box, the Samsung Premiere LSP9T came across as a stylish, sleek piece of kit that didn't just aim to perform well, but to look good doing it. Its compact, minimal design made it easy to find a suitable space in the room, and the built-in Alexa, Google Assistant, and Bixby support promised an intuitive, hands-free user experience.
Pros
Delivers vibrant, accurate colors with high resolution.
Compact, minimal design fits easily into any space.
Smart TV features powered by Tizen enhance usability.
Powerful built-in 4.2 channel system for immersive audio.
Offers hands-free control with built-in voice assistants.
 
Cons
Lacks rear side adjustability for convenient setup.
Some units may suffer from laser misalignment issues.
High cost
Visual Performance and User Experience
Once set up, the Samsung Premiere LSP9T was nothing short of spectacular. Equipped with cutting-edge triple laser technology, it delivered crisp, bright images that were a joy to behold. The colors were vibrant and accurate, rivalling and even surpassing many high-quality TVs we've previously tested. These sentiments were shared by many customers who previously owned other high-end projectors, expressing their awe at the visual quality of the LSP9T.
Issues Encountered
However, it wasn't all smooth sailing. The lack of lens shift and rear side adjustability meant that perfect positioning required some effort, and getting it just right could be a bit of a hassle. One user review reported problems with laser alignment that created unpleasant chromatic aberrations in the projected image. This issue might not be universal, but it's certainly worth keeping in mind. We'd recommend checking any unit for this issue before purchase.
Sound Quality and Overall Experience
The built-in 4.2 channel system packed an impressive punch, providing immersive audio to match the stunning visuals. The 40 watts of power gave the sound depth and clarity, a step up from many other projectors on the market. The smart TV functionalities, powered by Tizen, enriched the user experience, offering a range of streaming apps and easy navigation.
The Samsung Premiere LSP9T is an exceptional ultra short throw projector, blending visual prowess with impressive sound quality. It offers vibrant, cinema-like viewing experiences in the comfort of your home. Despite some alignment challenges and isolated reports of laser misalignment, it largely delivers on its promise of being a premiere home cinema solution. And while the build quality might not quite match up to some of its competitors, the superior image quality and smart features make it a strong contender in its class.
Full review: Samsung Premiere LSP9T Review
---
Best Smart Projector: Final Verdict
In conclusion, choosing the right smart projector is all about aligning your specific needs and preferences with the features and capabilities offered by the projector. Our thorough analysis and extensive research led us to choose the Optoma CinemaX D2 Smart as our top pick due to its superior performance, impressive features, and excellent value for money. It's a high-quality device that has proven to offer a superb viewing experience, making it a worthy investment. Check the Latest Price on ProjectorScreen.com!
FAQs
Do all of these projectors have a built-in streaming interface?
All of them have streaming capability, but it's not integrated in all of the projectors. The Optoma CinemaX D2 and Epson Home Cinema 2350 instead come with an Android TV dongle that gives them the same functionality but must be plugged into an HDMI port to get it.
What's the best smart projector for home automation integration?
That would be the Optoma UHZ50. It's the only option on this list that supports IFTTT, along with its other smart features and voice control support, giving it a range of ways to integrate into smart homes.
Do I need a screen with these smart projectors?
Not necessarily. The Epson LS800 comes with a screen included, so you won't need to buy one yourself. For screen-free installations, the Optoma CinemaX D2 is a top choice, with Wall Color Adjustment and the ability to project on angled surfaces, and the Optoma UHZ50 can also be used on curved or slanted surfaces with no issues.
For the rest, a screen will ensure the best image quality, though you can project straight onto a wall as long as you have a flat, white surface that's large enough.