The D2 is the 2022 addition to Optoma's award-winning CinemaX line of home theater projectors. These models feature an impressive combination convenience, flexibility, and image quality, along with all-in-one capability that makes them a smart choice for a variety of homes and uses. In this Optoma CinemaX D2 Smart review, we'll break down its full features so you can see if it lives up to the promise of previous CinemaX models and whether it's a smart investment for your home entertainment (>>> Check it's pricing on Amazon).
Optoma CinemaX D2 Smart Review of Features:
| | Optoma CinemaX D2 Smart |
| --- | --- |
| | |
| Resolution | 3840x2160 |
| Contrast | 1,800,000:1 |
| Brightness (Lumens) | 3,000 ANSI |
| Input lag | 4ms |
| Throw Distance | 1.5' - 2.2' |
| Screen size | 85" - 120" |
| Speakers | 10.0 Watts × 2 |
| Today's Best Price | BHPhotoVideo.com |
Space and Installation
The Optoma CinemaX D2 Smart Projector has the flexibility to function in almost any space. Its laser phosphor light source produces a consistent 3,000 ANSI lumens, bright enough to maintain a crisp, fully-saturated image even in relatively high levels of ambient light. (>>> Find our top laser projector picks)
The ultra-short throw distance helps here, too. The Optoma CinemaX D2 can fill a 120-inch screen from just over 2 feet away. Not only does that maximize the brightness from the lamp, but it also gives it the versatility for big-screen entertainment in small spaces and tricky room layouts. The 3X3 anti-warp function ensures a square image, even on angled or curved surfaces. You don't even need a screen thanks to the Wall Color Adjustment, which gives you six options to adjust the color for non-white surfaces.
Picture Quality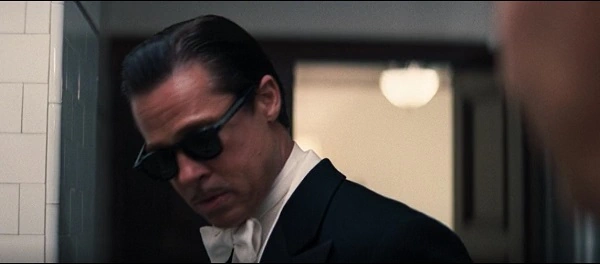 The DLP display of the Optoma CinemaX D2 produces a true 4K resolution, with support for HLG and HDR for sharp contrast and accurate colors from all content sources. This is paired with a sophisticated Color Management System that lets users fine-tune the color settings to match their environment and content.
With coverage for the full Rec.709 color gamut, it can produce the nuanced hues you need for a truly immersive and lifelike image.
There are other features for movie buffs on the CinemaX D2. Its ISF picture modes can be calibrated for daytime and nighttime viewing. In addition, it supports multiple 3D movie formats, letting you play 3D content from any source, including Blu-ray players, gaming systems, and broadcast channels.
The high frame refresh rate keeps the on-screen action smooth. For classic movies, you can adjust it to the original 24 frames per second to ensure you're seeing the film as it was intended.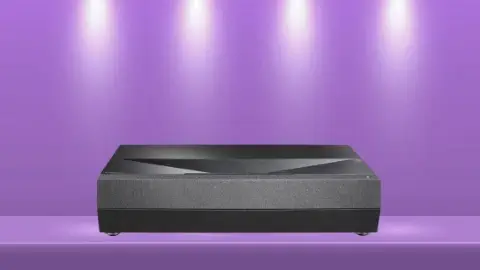 Pros
High-contrast 4K picture
Responsive enough for gaming
Hako mini streaming interface
Voice control and automation through Google, Alexa, or IFTTT
Ultra-short throw with easy geometric correction
Supports 3D content
Can be used without a screen
Cons
No built-in microphone for hands-free voice control
High cost
Gaming Performance
The Optoma CinemaX D2 is responsive enough for any style of gaming. It has a single-digit input lag for full HD content, paired with that high 240Hz frame refesh rate mentioned above. You can also game in 4K with the D2, and the input lag is still well below the 30ms threshhold for modern gaming even in this higher resolution.
Smart Features
Since it's called the D2 Smart, it's fair to expect a certain amount of smart home capability from the CinemaX D2. The Hako mini streaming player lets you watch content from services like Prime Video and Netflix right through the projector.
It also comes with a voice-enabled remote that lets you use voice search through Google Assistant, and you can also control other smart devices on the same network through that voice control system. Click here for our Best Smart Projector buying guide.
Like the other models in the CinemaX line, the Smart+ system of the D2 supports IFTTT connectivity. This expands your options for smart home integration and makes it easy to work into automation routines. It can also be controlled through Alexa, though you'll need a third-party device like an Echo speaker to do so. Check its comparison with the non-smart version of D2.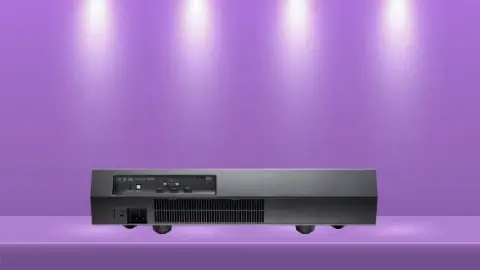 The Verdict: Optoma CinemaX D2 Smart Review
The Optoma CinemaX D2 has a lot of strengths (>>> Check it's pricing on Bhphotovideo). It's easy to integrate into home automation routines, has all-in-one capability, and produces a sharp, crisp image in nearly any space.
Having said that, though, it's also about twice the price of the CinemaX P2, and doesn't add much capability beyond its lower input lag that makes it suitable for gamers. For budget-conscious buyers, this makes older CinemaX models the better choice from a value perspective.
FAQs
Does the Optoma CinemaX D2 come with speakers?
Yes, there are dual 10-watt speakers built in to the CinemaX D2. It also has eARC technology on all inputs, with a Dolby Atmos pass-through for high quality sound from any source.
How many inputs does the Optoma CinemaX D2 have?
There are 3 HDMI inputs on the rear panel of the CinemaX D2, along with two audio output options (3.5mm and optical), a USB port for peripherals, and an RS232 connection.
Is there a companion app for the Optoma CinemaX D2?
Yes, this projector pairs with the Optoma SmartFIT app, which adds automatic geometry correction and focus to its installation features.