Epson's EpiqVision line of home theater projectors are designed to strike a balance between convenience and performance. With the Mini EF11 and EF12 models, they aim to give users the power to make any space a home theater. These portable, streaming-ready projectors are user-friendly and easy to set up, with a compact housing that makes them a convenient way to watch movies and TV on the road.
What are the main differences between the EpiqVision Mini EF11 and EF12? Let's take a deeper look at the key features before getting into the full reviews so you can better see how they compare.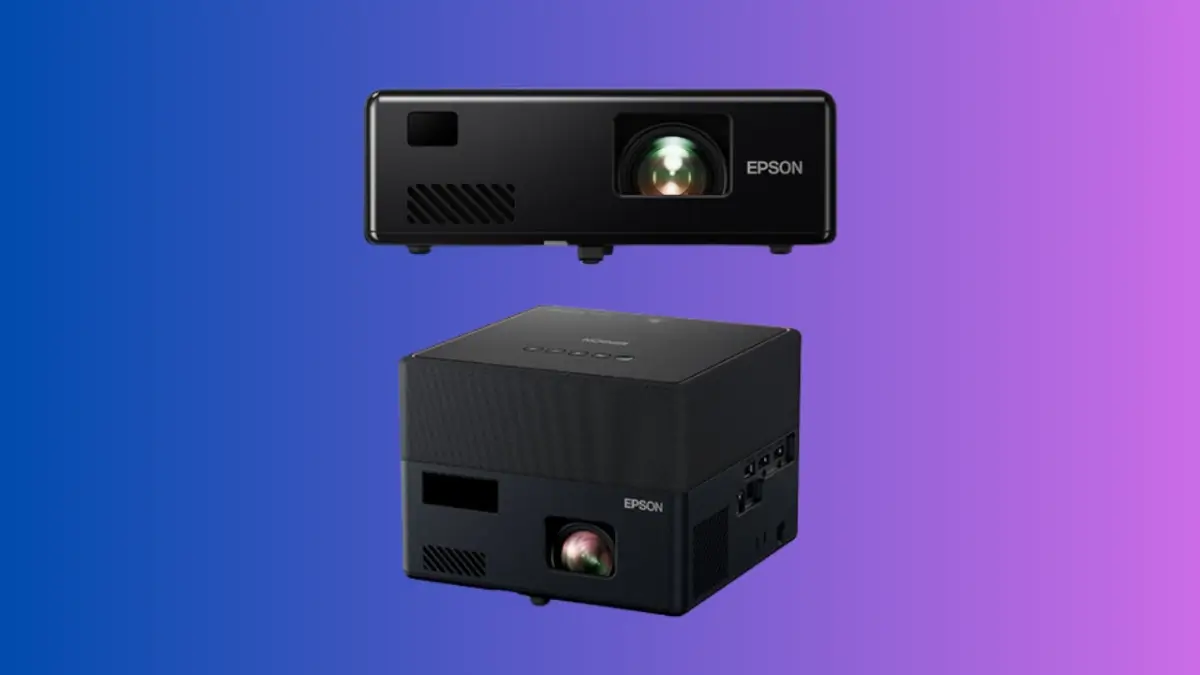 In This Comparison:
Epson EpiqVision Mini EF11 vs. EF12 Specs Side by Side:
| | Epson EpiqVision Mini EF11 | Epson EpiqVision Mini EF12 |
| --- | --- | --- |
| | | |
| Resolution | 1920x1080 | 1920x1080 |
| Brightness (Lumens) | 1,000 | 1,000 |
| Contrast Ratio | 200,000:1 | 200,000:1 |
| Throw Distance | 2.2' - 10.9' | 2.2' - 10.9' |
| Screen size | 30" - 150" | 30" - 150" |
| Lens | Fixed focal length: manual focus | Fixed focal length; auto focus |
| Smart features | Streaming Apps | Streaming Apps; Google Assistant; Built-in Android TV |
| Speakers | 1.5 Watts × 2 | 5.0 Watts × 2 |
| Price | BHPhotoVideo.com | |
Image Quality
From the perspective of image quality, the Epson EpiqVision Mini EF11 and EF12 are nearly identical projectors, delivering the same level of performance in terms of resolution, contrast, and brightness, with the main distinction being that the EF12 features a powered focus lens, as opposed to the manual focus lens on the EF11.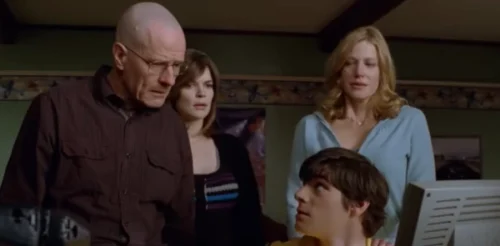 Both models boast a full HD resolution of 1920×1080, which, during our testing, translated into adequately sharp and clear images. The 10-bit color processing facilitated a decent color reproduction, though it may not be as extensive as what higher-end models offer. The images were vibrant, but the depth of color may not satisfy the more discerning viewer.
In terms of brightness, both the EF11 and EF12 offer 1,000 Lumens for white and color brightness, paired with a dynamic contrast ratio of 200,000:1. It's worth noting that by today's standards, this level of brightness is on the lower side, meaning that these projectors are better suited to darker environments to achieve optimal image quality. The high contrast ratio does help in enhancing the depth of the image, providing a satisfactory black level and color differentiation.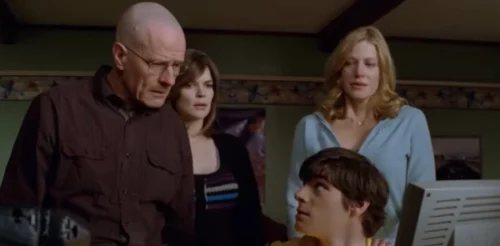 Better sound: a Tie
Sound
Given the size of the Epson EF11, it's not surprising that the speakers are relatively small. The 2-way speakers put out a surprising amount of volume considering their size, but they're noticeably weak in the bass end of the frequency range. Basically you can expect similar performance to the typical laptop speakers—acceptable for dialogue and TV watching but not ideal for movie sound effects or listening to music.
The 2.0 speaker system on the EF12 is larger and more powerful, and are housed in a custom-designed 3D enclosure that amplifies the output. Its pair of Yamaha speakers have Dolby Audio support and produce a sound that's clear and well-balanced across the frequency range, with a sound quality on par with most Bluetooth speakers and soundbars.
Better sound: Epson EF12
Streaming Capabilities
The Epson EF11 is designed to be used with popular streaming services like Roku or the Amazon FireStick. On its own, though, it doesn't have the necessary interface you'd need to download streaming and content apps. The Epson EF12 has an Android TV interface built-in so you can skip the streaming stick and use apps like YouTube and Hulu right on the projector.
Better streaming capabilities: Epson EF12
Portability
Both of these projectors are remarkably portable, weighing less than 5 pounds and housed in a durable housing designed to be taken on the road. While the Epson EF12's streaming capabilities make it a more effective all-inclusive entertainment package, the slim profile of the Epson EF11 ultimately makes it the more compact and portable option.
With a height of only 2.3", it can easily fit in briefcases and backpacks, making it an option for students, teachers, and business leaders as well as home theater enthusiasts.
Most portable: Epson EF11
Connectivity
The Epson EF11 is designed to be used with streaming services like Apple TV, Android TV, Amazon FireTV, and Roku, and gives users a single HDMI port for content. The connectivity options on the Epson EF12 are much more expansive, including a USB input and the option for wireless casting through Chromecast.
Better connectivity: Epson EF12
Epson EpiqVision Mini EF11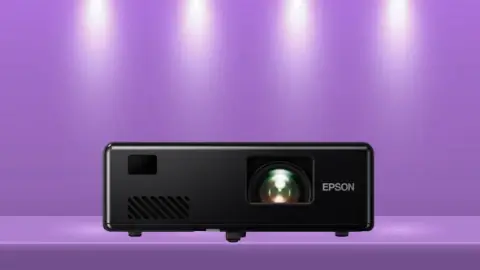 If you're looking for the most portable home theater projector, the Epson EpiqVision Mini EF11 is a strong contender. It weighs less than 3 pounds, with a compact, rugged housing you can carry easily in a backpack or briefcase. You can set it up quickly, too, with an automatic skew correction for correcting the image geometry as well as manual alignment features like focus and keystone correction.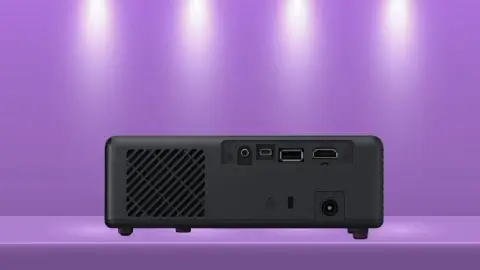 The state-of-the-art picture technology used in the Epson EF11 starts with a multi-array laser diode, which enhances the black density compared to other light sources. This is paired with 3LCD color technology for a full cinematic color gamut without image issues like brightness hotspots and rainbowing. Its Adaptive Color Correction adjusts the color frame by frame to ensure you'll see content the way it was intended.
You are a bit limited in how you get your content onto the Epson EF11. The single HDMI port won't be enough for more complex home theater set-ups and it doesn't support direct content streaming. It's designed to be used with streaming sticks and works well in this capacity, one of the reasons it's consistently ranked among the best portable projectors. Click here for a more detailed Epson EF11 review.
Pros
Sharp HD picture with excellent contrast and rich black levels
Bright, accurate colors with no rainbow effect
Works well with all major streaming sticks
Easy, fast set-up thanks to automatic skew correction
Compact and portable design
Cons
Limited connection options
No on-board streaming
---
Epson EpiqVision Mini EF12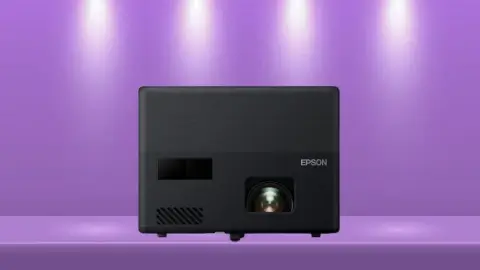 The Epson EpiqVision Mini EF12 uses the same advanced picture technology as the EF11. This includes a multi-array laser diode with 3LCD color and Adaptive Color Correction. In layman's terms, it produces a sharp HD image with rich black levels and stunning colors.
The only concern from a picture point of view is the lamp brightness, which is on the low side at 1,000 lumens. It will be prone to washout in bright rooms, and is best for night time viewing if you're using it outside.
The portability of the Epson EF12 doesn't stop with its compact size. It's made to be usable on its own, without solid on-board Yamaha speakers and wireless streaming capabilities through its built-in Android TV interface.
Since it also has a fairly short throw distance, producing a 100" image from roughly 7 feet away, this makes it a great choice for hotel rooms, dorm rooms, and studio apartments.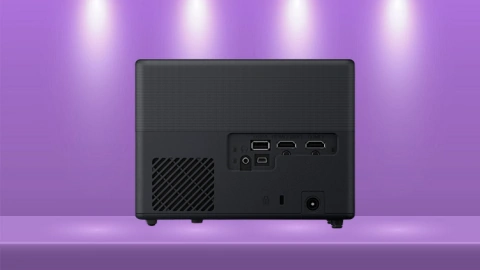 The Epson EF12 also has the connectivity options you need in a more traditional home theater. Wired inputs include dual HDMI ports and a USB input for watching content straight from storage drives and other devices. It also supports Google Chromecast for mirroring shows and movies from your phone or tablet. This range of connection options makes it one of the most versatile portable projectors on the market.
Pros
Sharp, accurate HD picture
Supports wireless content streaming
Yamaha speakers have good sound quality and output
Versatile connection options, including Chromecast support
Intuitive interface is easy to set up and navigate
Accepts 4K input
Cons
Not the best choice for well-lit spaces
Read our full review of the EF12: http://projectortop.com/epson-epiqvision-mini-ef12-review/
---
The Verdict
After an extensive evaluation and comparison of the Epson EpiqVision Mini EF11 and EF12, it becomes evident that while both projectors excel in delivering remarkable picture quality and are user-friendly in terms of installation, the EF12 edges out as the superior option for a comprehensive entertainment experience.
The EF12 stands out with its additional features such as powered focus lens, enhanced audio capabilities with its 5-watt speakers, and the inclusion of Google Assistant for a more integrated and convenient user experience. These features make the EF12 a more versatile and all-encompassing entertainment unit, providing additional value for the user.  >>> Find on Amazon
However, it's important to note that the EF11 is still a strong contender, particularly for users who may prioritize a more compact and lightweight device, and who might not require the extra features provided by the EF12. The EF11 maintains the high standard of image quality and ease of installation, making it a viable option for many.