The JVC NP5 and Sony VPL-XW5000ES projectors cover your needs if you're looking for two mid-upper range projectors. Both powerful 4K projectors will bring the movie theater experience to your home. However, you can only choose one. This JVC NP5 vs Sony VPL-XW5000ES comparison will help you decide which is ideal for your needs.
JVC NP5 vs Sony VPL-XW5000ES Side by Side:
| | JVC NP5 | Sony VPL-XW5000ES |
| --- | --- | --- |
| | | |
| Resolution | 4096x2160 | 3840x2160 |
| Contrast (native) | 40,000:1 | 20,000:1 |
| Brightness (Lumens) | 1,900 ANSI | 2,000 ANSI |
| Input lag | No data | 21ms |
| Throw Distance | 12.3' - 20.7' | 6.5' - 20.1' |
| Screen size | 60" - 201" | 40" - 201" |
| Speakers | No | No |
| Today's Best Price | ProjectorScreen.com | BHPhotoVideo.com |
Brightness
Both are not super bright projectors, each designed for viewing in a dark room. The JVC NP5 projector has 1,900 lumens, while the Sony VPL-XW5000ES has 2,000.
When we tested both, they each looked great inside a dark room. We then brightened the room, and both delivered a decent picture. However, the Sony VPL-XW5000ES was slightly more precise, meaning it won.
Winner: Sony VPL-XW5000ES
Gaming Performance
The JVC NP5 advertises a low latency mode, making it ideal for gamers who want to play competitively. However, it does not list how much lag it has on its website.
When testing it, we were disappointed to see that even with low latency mode on, you receive around 35 ms of lag regardless of resolution. This may not be a big deal for casual gamers, but for competitive gamers, this lag may not be the most tournament friendly.
Meanwhile, the Sony VPL-XW5000ES advertises under 13 ms of lag, and it's almost accurate. We measured about 15 ms on that one. So for gaming, there's a clear winner. On the other hand, if you bring this projector to conventions, the VPL-XW5000ES is over half as heavy.
Winner: Sony VPL-XW5000ES
Image Quality
The JVC NP5 and Sony VPL-XW5000ES deliver gorgeous 4K videos with sharp colors and beautiful contrast. However, the NP5 has more under its belt. (You can check out the roundup review of the best 4K projectors on Projectortop.com.)
JVC NP5's HDMI 2.2 ports also ensure faster processing when streaming from a device, with the picture showing a difference in our tests. While the Sony VPL-XW5000ES's 2.1 ports are still good technology, they're starting to show their age in our tests.
Also, the NP5 has a much sharper contrast ratio, doubling that of the VPL-XW5000ES. When comparing the two side by side, the answer, no pun intended, was black and white.
Finally, the JVC NP5 has more options for you to customize the picture according to your liking. Meanwhile, the VPL-XW5000ES has an excellent picture but lacks customization.
While we enjoyed both, there is a clear winner here.
Winner: JVC NP5
---
JVC NP5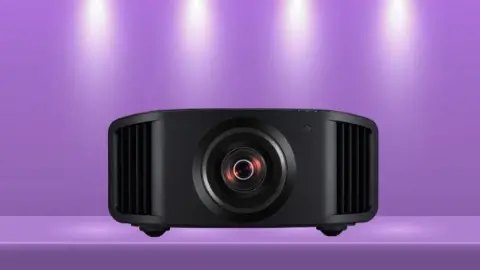 Pros
Outstanding picture
Technology that provides the best picture and user experience possible
Gaming mode ensures the most negligible lag
Cons
The JVC NP5 is a 4K projector with HDMI 2.2, allowing for 18GBPS. With 1,900 lumens, it allows for bright images and a crisp resolution. Its all-glass 65mm lens ensures sharp focus as well.
Its Multiple Pixel Control image processor and HDR technology make images as accurate as possible to the artist's original intent. With its native contrast ratio of 40,000:1 and its dynamic contrast ratio of 400,000:1, viewers experience sharper blacks and brighter whites. In addition, its Auto Tone Mapping will give you the best HDR10 image possible.
The JVC NP5 also has nine installation mode settings, giving you the most installation settings possible according to aspect ratio screen adjustment and more. It also includes low latency mode for gamers and wireless transmission options for 3D content.
Full review: JVC NP5
---
Sony VPL-XW5000ES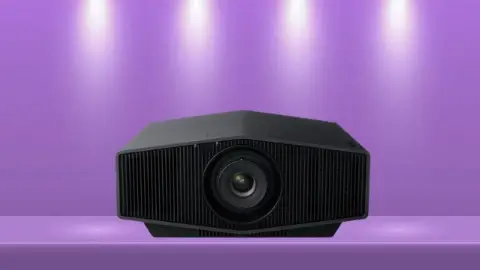 Pros
Gorgeous, true-to-life picture
Lag-free gaming
Lightweight compared to other projectors in this range
Cons
The VPL-XW5000ES is a native 4K SXRD projector with 2,000 lumens to keep images bright. Its TRILUMINOS PRO technology can reproduce color and shades as naturally as possible, combined with its Wide Dynamic Range tech.
Its lightweightedness and reduced input lag make this projector ideal for gamers. It can support 4K 60Hz at under 21 ms and 2K 120Hz at under 13 ms. Check our hands-on review if you want to learn more about the Sony VPL-XW5000ES.
---
JVS NP5 vs Sony VPL-XW5000ES: Which is Better?
This is a tough one, as it depends on your needs.
According to our tests, the JVS has much better image quality. There is no competition here. Since both are around the same price, there is no reason not to go with the NP5 if you want the sharpest, most accurate picture quality. The VPL-XW5000ES is nothing to laugh at, but we were a bit disappointed compared to the price.
Meanwhile, the VPL-XW5000ES is slightly brighter and better for gaming. So if you love gaming as much as you love cinema, you should pick the VPL-XW5000ES over the NP5. Not to mention, if you're going to travel, the NP5 is a lot heavier.
So it depends on your needs. As cinema lovers, we preferred the NP5, as it has much more customizable features and better tech (>>> Find on ProjectorScreen). But if you disagree, we won't argue.