In May of 2022, LG released two new models into their CineBeam line of home theater projectors: The HU915QE and HU915QB. These two projectors have been much anticipated, promising to build off of the features and visual technology of popular past CineBeam projectors. But what's the difference comparing the LG HU915QE vs HU915QB—and are they worth the investment to get one for your home?
For most users, the brighter and more affordable LG HU915QE will be the better option, but this isn't to say it's the ideal projector for everyone (>>> Check on Amazon). Let's take a closer look at the main differences between these LG projectors so you can make an informed purchase for your home theater.
LG HU915QE vs HU915QB Side by Side:
| | LG HU915QE | LG HU915QB |
| --- | --- | --- |
| | | |
| Resolution | 3840x2160 | 3840x2160 |
| Contrast | 2,000,000:1 | 2,000,000:1 |
| Brightness (Lumens) | 3,700 ANSI | 3,000 ANSI |
| Throw Distance | 1.2' - 1.7' | 1.2' - 1.7' |
| Screen size | 90" - 120" | 90" - 120" |
| Speakers | 20.0 Watts × 2 | 20.0 Watts × 2 |
| Today's Best Price | BHPhotoVideo.com | BHPhotoVideo.com |
Brightness
In a completely dark space, a lamp brightness as low as 1,500 lumens can be enough to produce a crisp, fully-saturated image. Most people don't watch TV in the dark, though. The more ambient light in your space, the more powerful you'll need the lamp to be to compete.
In most spaces, the 3,000 lumens produced by the LG HU915QB will be enough to prevent quality loss. However, for those with bright viewing areas, especially those with lots of windows or partially-outdoor spaces, the 3,700 lumens of the LG HU915QE will be the better choice.
Brighter lamp: LG HU915QE
Picture Quality
Compared to past LG projectors, or most projectors on the market for that matter, the picture quality of the LG HU915QE is exceptional. Its Super Resolution upscaling takes it beyond even 4K resolution, and it has coverage for around 94% of the DCI-P3 spectrum. Along with this, its TruMotion technology ensures smooth, blur-free action sequences, while the Adaptive Contrast and IRIS Mode give it an image contrast optimized to your space.
As strong as the image quality of the HU915QE is, the LG HU915QB exceeds it. It has a wider color gamut, first of all, with coverage that goes beyond the DCI-P3 spectrum. The image contrast is stronger, as well, resulting in a picture quality that's more accurate, more realistic, and stronger overall in a side-by-side comparison between the two.
Better picture quality: LG HU915QB
Value
Now, we'll start right off saying that neither of these projectors comes cheap. However, the initial release price of the LG HU915QE is about $500 lower than that of the HU915QB. Considering the 915QE matches the QB in many areas (and outperforms it when it comes to the maximum brightness), this means you'll get a bit more bang for your buck with the QE.
Better value: LG HU915QE
---
LG HU915QE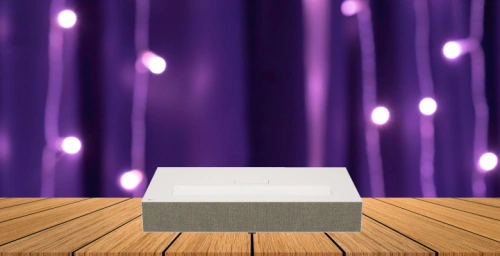 The LG HU915QE uses a similar tri-laser light source to what you'll find in previous LG projectors like the HU85LA. Separate lasers for red, blue, and green produce more vivid colors than single-laser displays, while still eliminating the rainbow effect that can be caused by single-chip DLP displays that use a color wheel. This is paired with Adaptive Contrast and HDR dynamic tone mapping for maximum realism and accuracy for all content. The result is a sharp native 4K image with accurate and nuanced color that everyone can enjoy watching.
Along with this impressive picture quality, the LG HU915QE is easy to install and use. It has an ultra-short throw distance, producing up to a 120-inch picture with less than 2 feet between the lens and screen. You don't need to install the projector head-on to the screen, either, thanks to the 4-, 9-, or 15-point anti-warp correction to square the image geometry.
The LG HU915QE has an integrated 40-watt 2.2-channel speaker system. You can add 2 additional speakers through Bluetooth connections to create a surround sound experience, or use the optical audio out to connect the projector to an external sound system. For navigation, there's a built-in LG ThinQ AI interface with voice recognition and support for Amazon Alexa, as well as streaming through popular apps or AirPlay 2, which also gives it the capability to mirror content from a phone or tablet. This all-in-one capability is the icing on the cake for an already impressive home theater projector.
Pros
Native 4K resolution with sharp adaptive contrast
Wide color gamut with HDR tone mapping
Bright lamp works even in well-lit spaces
Ultra-short throw
Built-in streaming and voice recognition
Powerful and high-quality sound
Cons
No support for 3D content
Color and contrast not quite as strong as HU915QB
---
LG HU915QB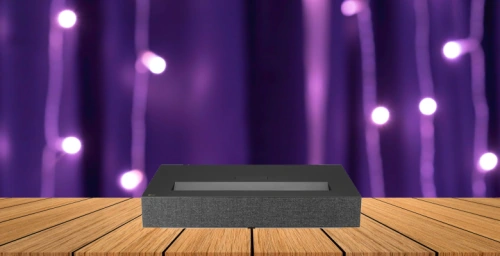 The LG HU915QB shares many of the strengths of the 915QE above. It offers the same ultra-short throw distance and robust anti-warp correction to ensure users can quickly square the image geometry. It also uses the same LG webOS browser and interface, with ThinQ AI voice recognition and support for popular services like Amazon Alexa voice control or streaming through Netflix and Disney+, along with many other platforms.
The first difference you'll notice is that the lamp of the HU915QB isn't quite as powerful, with a maximum continuous brightness of around 3,000 lumens. While this can be a negative for those with well-lit viewing areas, it's also a plus from a picture quality standpoint, improving the black levels and overall image contrast.
This is just one way the LG HU915QB outperforms the 915QE when it comes to the image quality. It uses the same tri-laser light source with a DLP display, but the underlying technology is more advanced. This expands the color gamut wider than the DCI-P3 spectrum that's the current cinema standard, ensuring your content will always look its best. For our more in-depth review of the LG HU915Q, click here.
Pros
Native 4K resolution with super resolution upscaling
Wide color gamut exceeds DCI-P3 spectrum
Sharp adaptive contrast with rich black levels
Ultra-short throw
Powerful built-in speakers
Integrated webOS and ThinQ AI with voice recognition
Lamp is bright enough for most indoor light environments
Cons
Lamp isn't as powerful
Higher cost
---
LG HU915QE vs HU915QB In Summary
The LG HU915QE and HU915QB are very similar in many respects. Both models are versatile across viewing areas and easy to set up, with integrated streaming interfaces and speaker systems that give them all-in-one capability. Choosing between them really comes down to what you need from your projector.
The brighter lamp of the LG HU915QE makes it a better choice for well-lit spaces (>>> Find on  ProjecorScreen), while the wider color gamut and stronger contrast of the LG HU915QB makes it ideal for those who want the absolute best image quality. We hope this comparison has helped you choose the right one for your home theater!