From the outside, the Optoma CinemaX D2 and P2 look identical. While they're from the same line, and do share many strengths, there are notable differences between these two projectors, and each will be the best choice for a specific type of home theater owner.
There's no clear winner across categories comparing the Optoma CinemaX D2 and P2. Instead, it comes down to what you want from a home theater projector. Let's check out the key differences between them so you can decide which one fits your home and lifestyle. (>>> Check current pricing on Amazon)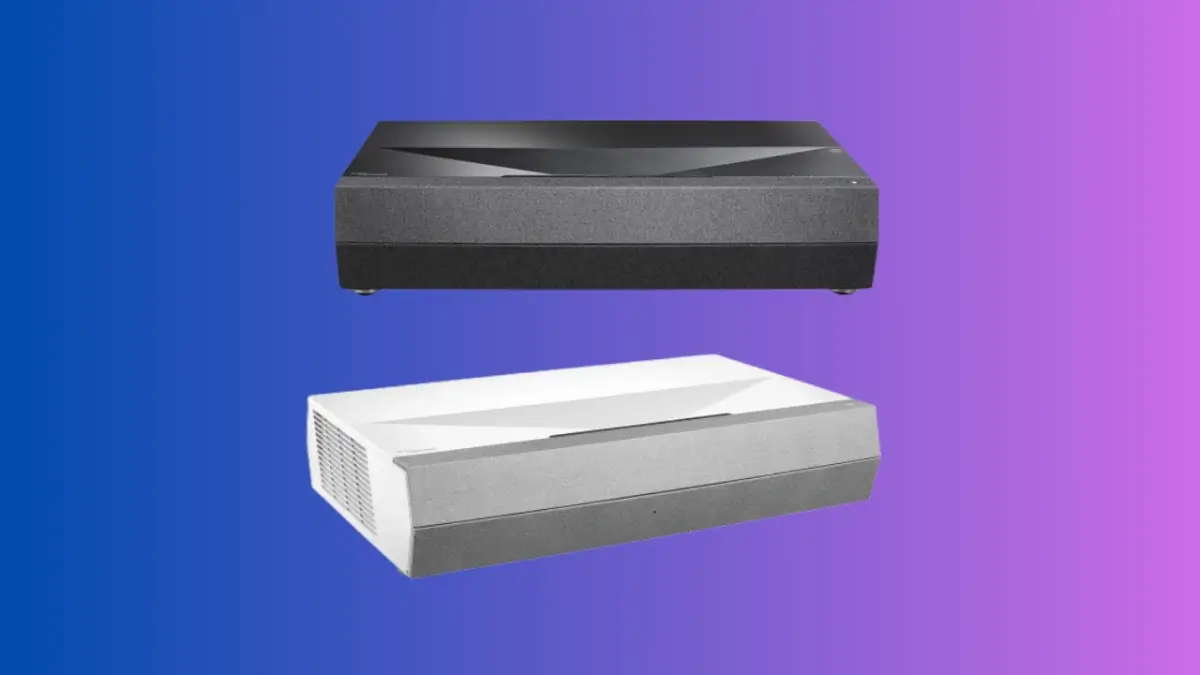 In This Comparison:
Optoma CinemaX D2 vs. P2 Specs:
| | Optoma CinemaX D2 | Optoma CinemaX P2 |
| --- | --- | --- |
| | | |
| Resolution | 3840x2160 | 3840x2160 |
| Contrast | 1,800,000:1 | 2,000,000:1 |
| Brightness (Lumens) | 3,000 ANSI | 3,000 ANSI |
| Input lag | 4ms | 67.1ms |
| Throw Distance | 1.5' - 2.2' | 1.5' - 2.2' |
| Screen size | 85" - 120" | 85" - 120" |
| Speakers | 10.0 Watts × 2 | 20.0 Watts × 2 |
| Today's Best Price | ProjectorScreen.com | |
Installation Ease
Both the CinemaX D2 and P2 have an ultra-short throw distance, so they don't require ceiling mounts or other hardware in most spaces. The main difference here comes down to how you adjust the picture. With the Optoma P2, you need to use the SmartFIT app. This adds automatic alignment, but means you need to have a smart phone handy to make these corrections.
On the Optoma D2, the geometric correction system is built right in, no outside devices required. Its geometric adjustment is also more detailed, making it easier to square the image on uneven surfaces, and it includes a feature to adjust the image for projection on non-white surfaces. All-told, this gives the D2 a faster installation in any space, and more flexibility for screen-free setups.
Easier to install: Optoma CinemaX D2
Picture Quality
The DLP display of the Optoma D2 is paired with a sophisticated Color Management System and HDR contrast. Its high 240Hz frame refresh rate keeps on-screen movement fluid, as crucial for content like sports and action films as it is for gaming.
While the picture quality of the D2 is high, however, the Optoma P2 goes even further. It covers the full DCI-P3 color gamut, roughly 150% more colors than the Rec.709 gamut used by the D2. The P2 also upscales Full HD or lower content to nearly 4K quality. While its native frame rate is lower, the use of PureMotion technology keeps action smooth and free of skips, blurring, and other annoyances.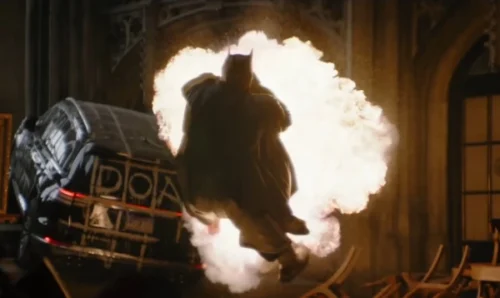 Better picture quality: Optoma CinemaX P2
Connectivity and Smart Features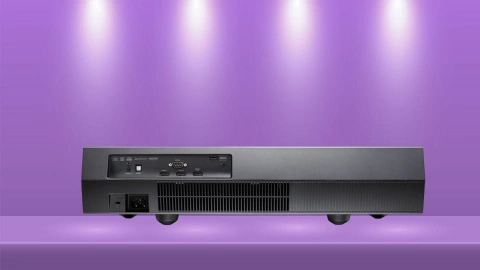 The rear panel of the CinemaX D2 has three HDMI inputs, one more than you'll get on the P2. However, the D2 lacks wireless connectivity, so you'll need to connect content sources manually. Conversely, the Optoma P2 has robust wireless capabilities, with both Bluetooth and Wi-Fi connectivity, an integrated streaming interface, and built-in voice control and IFTTT support. This makes the P2 the clear winner for a modern home theater from a connectivity standpoint, despite the extra HDMI port you'll get with the D2. Additionally, the Optoma CinemaX D2 is available in a more expensive version with enhanced capabilities, known as the D2 Smart, which includes additional smart features.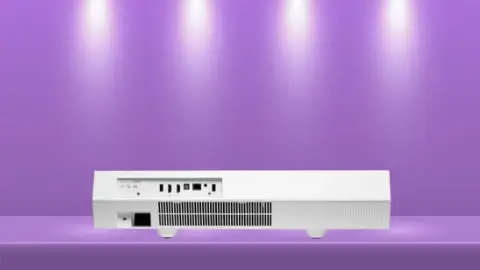 Better connectivity and smart features: Optoma CinemaX P2
Gaming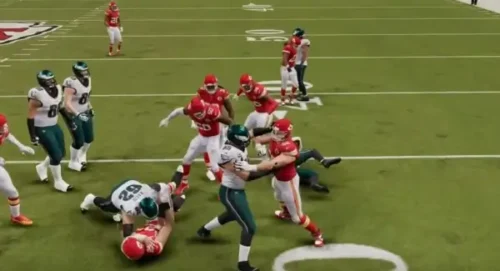 With a lag over 60ms, the Optoma P2 will make fast-paced games frustrating even for casual players. If you want to use your projector for gaming, the CinemaX D2 is the clear best choice. It has an input lag as low as 4ms, paired with a 240Hz frame refresh rate for smooth, lag-free play even on the latest consoles.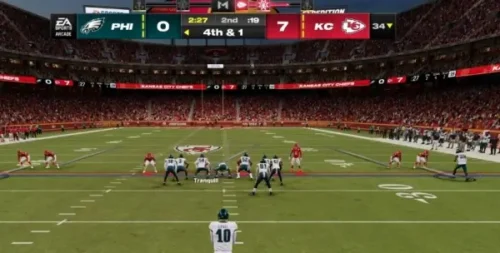 Better for gaming: Optoma CinemaX D2
Sound
The speakers on the Optoma D2 are better than what come installed in most projectors, producing stereo sound and driven by a combined 20 watts of power. With the CinemaX P2, though, you'll get a whole 40-watt soundbar with two dedicated woofers and twoo full-range drivers. While you'll still need an external system for full surround sound, the P2 can fill most rooms with balanced sound that has a full low end and a clear mid-range for crisp dialogue.
Better sound: Optoma CinemaX P2
---
Projectors Overviews:
Optoma CinemaX D2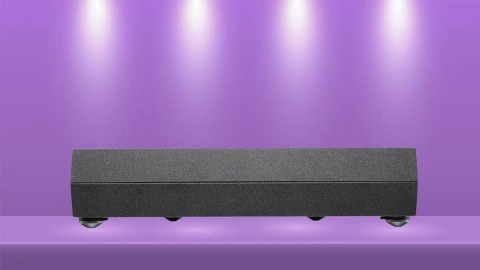 The Optoma CinemaX D2 can bring big-screen entertainment into nearly any home. This starts with its ultra-short throw distance, filling a 120-inch screen with just 24 inches of distance. For off-center installations or uneven surfaces, you can use the built-in multi-point geometric correction tool to to eliminate skew and warp and square the image. It also has a Wall Color Adjustment feature, making it a great choice for screen-free installations.
Brightness won't be an issue, either. The D2 can put out up to 3,000 lumens, enough to maintain a clear picture even in well-lit spaces, with ISF day and night modes that let you quickly adjust the lamp brightess to suit your room.
Check the Latest Price on Amazon Now!
The rear panel of the Optoma D2 includes 3 eARC HDMI inputs, as well as USB and RS232 inputs and audio outputs. That's good news for multi-use systems, and the Optoma is made to handle all kinds of entertainment. Its input latency is in the single digits for Full HD gaming, low enough to satisfy even professional players. It also supports two 3D formats (frame packing and frame sequential). Add in the true 4K resolution, advanced Color Management System, and support for HDR10 and HLG, and the D2 can do justice to whatever you play through it.
Pros
True 4K resolution with HDR and HLG
Full coverage for Rec.709 color gamut
Ultra-short throw distance
Flexible and easy to install
Excellent choice for gaming
Ideal brightness for most indoor spaces
Cons
No built-in streaming or wireless connectivity
---
Optoma CinemaX P2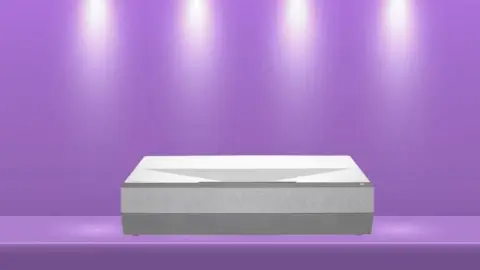 The Optoma CinemaX P2 shares many features with the D2. It has the same 3,000-lumen brightness and ultra-short throw distance, giving it a similarly flexible installation. The main difference here is that it pairs with the SmartFIT app for image alignment, rather than using a built-in correction tool. This makes the process even easier for some, letting you automatically square the image and adjust the focus. However, some people have issues pairing their device with the projector, so in some cases it's more of a hassle than a help.
The SmartFIT app is just the start of the Optoma P2's robust smart capabilities. It has both Wi-Fi and Bluetooth connectivity built-in. The integrated Android TV interface connects to the Optoma Marketplace to download streaming apps like Netflix and YouTube right to the projector. Smart home owners will love the voice control support, with IFTTT for custom recipes and automation routines. Since it also has incredible built-in sound, this gives the Optoma P2 all-in-one capability, meeting all your entertainment needs with no other accessories needed.
Check the Latest Price on Amazon Now!
While the Optoma CinemaX P2 uses a similar laser phosphor light source and DLP display to the D2, its image technology is slightly different. It uses a 6-segment color wheel, for one thing, expanding its color coverage to the DCI-P3 spectrum. It also has upscaling for full HD and lower content and includes PureMotion technology to reduce blur and maintain the full detail during fast-paced scenes. The result is a more immersive and realistic picture than you'll get from most home theater projectors. Click here for our in-depth Optoma CinemaX P2 review.
Pros
True 4K resolution with upscaling
Wide color gamut
Supports 3 3D formats (Frame packing, side-by-side, top-bottom)
Built-in wireless streaming and Android TV interface
Voice control and IFTTT compatibility
Excellent sound from integrated soundbar
Cons
Lag is too high for gaming
SmartFIT app is difficult for some to use
---
The Verdict: Optoma CinemaX D2 vs. P2
If you want smart features like voice control and streaming, the Optoma P2 is the way to go. It's also the winner when it comes to both audio and video quality (>>> Find on Amazon). On the other hand, the Optoma D2 is the obvious best choice for gamers, and also has a more flexible installation. We hope this side-by-side has helped you decide which of these projectors is the best fit for your needs!
Related Comparisons and Guides: