In the world of top-tier projectors, the BenQ HT2060 and the TH690ST stand out, delivering stunning performance with features catered to different audiences. After meticulous testing, it's clear that the HT2060 shines as a home cinema projector, offering a spectacular movie-watching experience, while the TH690ST, with its reduced input lag, excels in providing an immersive gaming environment. Interestingly, despite their specific strengths and the similar price range they fall into, deciding between the two isn't a clear-cut decision. Check the Latest Price on Amazon Now! This comparison considers everything from their display and optical features to power consumption and environmental impact. So, whether you're a film aficionado or a gaming enthusiast, let's delve into the specifics of each model to help you choose your ideal projector.
BenQ HT2060 vs TH690ST Side-by-Side:
| | BenQ HT2060 | BenQ TH690ST |
| --- | --- | --- |
| | | |
| Resolution | 1920x1080 | 1920x1080 |
| Brightness (Lumens) | 2300 ANSI | 2300 ANSI |
| Contrast | 500,000:1 | 500,000:1 |
| Input Lag | 1080p/60Hz: 16.7ms | 1080p/120Hz: 8.3ms | 4K/60hz 33.4ms (downscaling to 1080p) | 1080p/60Hz: 16.9ms | 1080p/120Hz: 8.3ms |
| Throw Ratio | 1.15 to 1.5:1 | 0.69:1 - 0.83:1 |
| Lens | 1.3x manual zoom & focus; Vertical Shift +10% | 1.2x manual zoom & focus; No Lens Shift |
| Speakers | 5.0 Watts × 2 | 5.0 Watts × 2 |
| Today's Best Price | BHPhotoVideo.com | BHPhotoVideo.com |
Our comparison video of the BenQ HT2060 vs. TH690ST on YouTube
Display and Light Source
The BenQ HT2060 and TH690ST share many similar attributes. Both feature native 1080p (1920×1080) resolution, have the same brightness at 2300 ANSI lumens, and offer a contrast ratio of 500,000:1. The 30-bit display color supporting over a billion colors ensures vibrant and rich images on both devices.
While watching "Avengers: Endgame" on both, I could notice the distinctiveness of the superheroes' costumes and how they popped against various backdrops. I also found that the 4LED light source provided a steady, reliable brightness that didn't wane over time. On both models, the light source life is quite impressive, running up to 20,000 hours on Normal mode and 30,000 hours on ECO mode. The TH690ST, however, offers an additional SmartEco mode that also runs for 20,000 hours.
Best Display and Light Source: Tie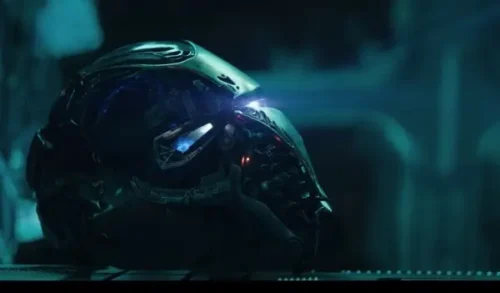 Gaming Experience
For gamers, every millisecond counts and a quality projector can make all the difference. In our extensive testing, I found that both the BenQ HT2060 and the TH690ST deliver an outstanding gaming experience. However, the BenQ TH690ST outshines its counterpart when it comes to gaming. The short throw ratio of the TH690ST offers great flexibility for gamers dealing with limited space. You can place it closer to the screen without compromising image quality, which is a significant advantage in smaller rooms.
Additionally, the TH690ST supports optional 3D glasses, offering an immersive 3D gaming experience that the HT2060 does not provide.
Despite the HT2060's solid performance, it simply doesn't offer the same level of gaming-centric features that the TH690ST does. Therefore, if gaming is your main priority, the BenQ TH690ST is the clear choice.
Best for Gaming: BenQ TH690ST
Optical Features and Picture Quality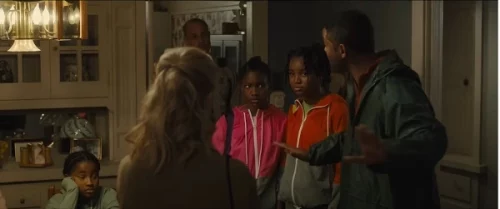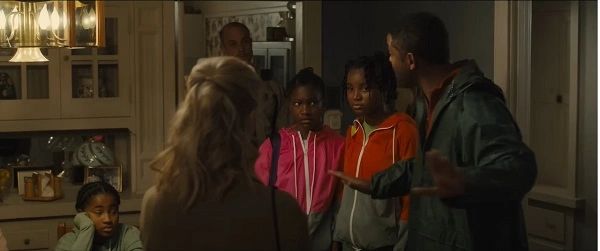 Moving on to the optical features, this is where we start to see some divergences between the two models. The HT2060 has a throw ratio of 1.15 ~ 1.5 and a zoom ratio of 1.3x. In contrast, the TH690ST, living up to its designation as a short-throw projector, boasts a much lower throw ratio of 0.69 ~ 0.83 and a zoom ratio of 1.2x. The difference became apparent when I had limited space for setting up the projector, and the TH690ST was the clear winner, delivering a large image from a much shorter distance.
Both projectors have a 2D Keystone Adjustment, but the HT2060 offers ± 40 degrees both vertically and horizontally, while the TH690ST gives a slightly less range of ± 30 degrees. I found this particularly helpful when the projector was not placed in the ideal center alignment with the screen, and the image needed to be adjusted for optimal viewing.
One area where the HT2060 particularly excels is the lens shift. It offers a vertical shift of +10%, a feature missing in the TH690ST. This can be a significant advantage in a setup where the projector is placed either too high or too low in relation to the screen.
In terms of picture quality, both models cover 98% of the Rec. 709 color space, promising excellent color accuracy for HD content. I could tell little difference between the two when watching a nature documentary, with both providing vivid colors and sharp details. However, the HT2060 lacks the DCI-P3 coverage found in the TH690ST, which could make the latter a better choice for enthusiasts seeking cinematic color accuracy.
Best in Image Quality: BenQ HT2060
Compatibility and I/O Interface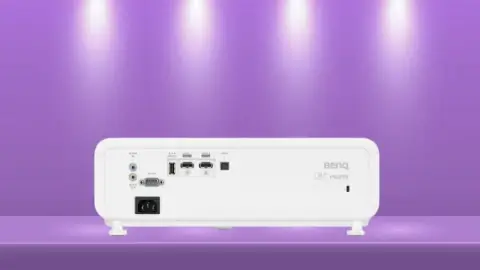 The input lag, resolution support, and frequency ranges are virtually identical in both models. This was evident when I switched between playing fast-paced games and streaming 4K content, both ran seamlessly without any noticeable delay or quality loss.
In the I/O interface and audio sections, the projectors share similar offerings, with two HDMI inputs, USB Type A, RS232 in, and multiple audio jacks. The audio performance was satisfactory in both models.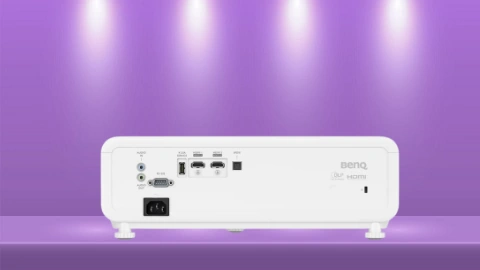 Compatibility and I/O Interface: Tie
Acoustic Noise
Another difference I noticed was in their acoustic noise. While the HT2060 doesn't specify its noise level, the TH690ST produces 33dB at typical usage and a quieter 28dB in Eco mode. While both projectors are quiet enough for most users during my testing, the TH690ST was noticeably quieter, which can be a deciding factor for sensitive viewers.
Quieter projector:BenQ TH690ST
Accessories and Form Factor
Regarding accessories, the projectors come with a remote control and batteries, power cord, quick start guide, and a warranty card. However, the TH690ST also offers compatibility with optional 3D glasses (DGD5), enhancing its versatility and making it a more appealing option for 3D enthusiasts. Check this guide if you're looking for a 3D projector.
In terms of dimensions and weight, the models are very similar. The HT2060 is slightly larger and lighter, while the TH690ST, despite being a bit heavier, has a smaller form factor. This may be a factor to consider if you're planning on moving the projector around frequently or if space is a constraint.
Better in Accessories and Form Factor: BenQ TH690ST
---
BenQ HT2060 Review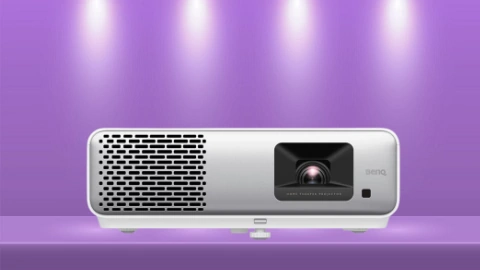 The BenQ HT2060 impresses with its wide keystone adjustment range and excellent zoom and lens shift functionality. This projector is equipped to handle any viewing conditions, offering exceptional image quality with its 98% Rec. 709 coverage and compatibility with 4K UHD content. However, the HT2060 falls short with its higher power consumption and lack of SmartEco mode. Furthermore, it does not support 3D viewing like its counterpart. Despite these shortcomings, the HT2060 still offers a comprehensive and immersive viewing experience that cinema enthusiasts will appreciate. Our detailed review of the BenQ HT2060 can be found here.
Pros
Excellent 1.3x zoom and lens shift functionality.
Wide keystone adjustment range.
Impressive 20000 hours light source life in Normal mode.
Great color accuracy with 98% Rec. 709 coverage.
Compatible with 4K UHD content.
Cons
No SmartEco mode unlike the TH690ST.
No compatibility with optional 3D glasses.
---
BenQ TH690ST Review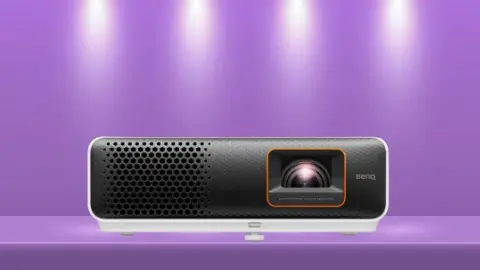 The BenQTH690ST is an excellent projector for those with limited space or eco-conscious, thanks to its short throw ratio and lower power consumption. It operates quietly, even in Eco mode, providing an undisturbed viewing experience. The projector's compatibility with optional 3D glasses adds another layer of versatility, allowing for immersive 3D viewing. However, it doesn't offer the lens shift feature and its keystone adjustment range is slightly less compared to the HT2060. Regardless, the TH690ST is a solid choice, delivering vibrant, crisp images in a compact, energy-efficient package. Our more in-depth review of the BenQ TH690ST can be found here.
Pros
Lower power consumption for eco-conscious users.
Short throw ratio for limited spaces.
Quieter operation at 28dB in Eco mode.
Optional compatibility with 3D glasses.
Slightly smaller form factor for portability.
Cons
Lacks lens shift feature of HT2060.
Keystone adjustment range is slightly less.
Conclusion
In conclusion, your selection between the BenQ HT2060 and the TH690ST should primarily focus on your individual requirements and the environment you're working with. My thorough testing revealed that the HT2060, with its lens shift and higher keystone adjustment, shines as the superior option for home cinema setups, particularly where projector placement flexibility is crucial. Get the Best Deal on BHPhotoVideo Today!
Conversely, the TH690ST, with its short throw ratio, efficient power consumption, quieter operation, and 3D content support, stands out as an optimal choice for gaming, making it particularly suited for smaller spaces or power-conscious users who want an immersive experience.
Interestingly, both these high performers maintain a similar pricing band, which underscores the necessity to choose based on your usage patterns rather than cost alone. Ultimately, both the BenQ HT2060 and TH690ST delivered exceptional performance, boasting vivid colors, sharp images, and an overall delightful viewing experience. Regardless of your choice, rest assured, you're in for a quality visual treat.