Are you in the market for a home theater projector but have a limited budget? The HT2060 from BenQ might be just what you need in your home. It has a price tag lower than some comparable models and comes with many of the features you expect on a home cinema projector. Along with producing a bright, clear picture, the projector has a relatively low input lag. It even comes with onboard speakers that are a noticeable improvement over the ones in your smart TV.
While there is a lot to recommend about the projector, it may not be the right option for everyone. In our BenQ HT2060 review, we'll take a closer look at what the projector does and does not offer (>>> Check its pricing on Amazon).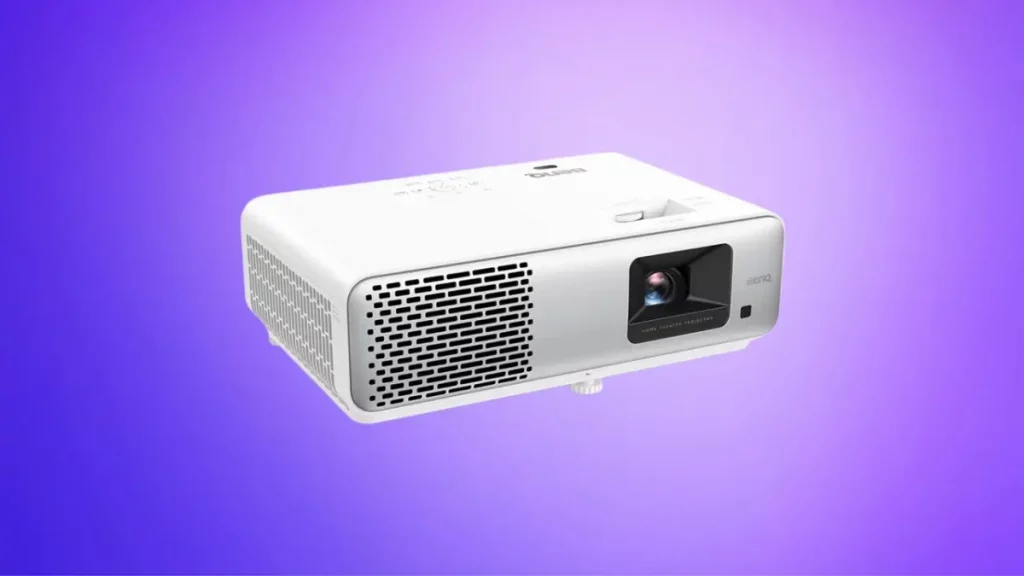 BenQ HT2060 Review of Features:
| | BenQ HT2060 |
| --- | --- |
| | |
| Resolution | 1920x1080 |
| Brightness (Lumens) | 2300 ANSI |
| Contrast | 500,000:1 |
| Input Lag | 16.7ms |
| Throw Ratio | 1.15 to 1.5:1 |
| Screen size | 30" - 300" |
| Speakers | 10.0 Watts |
| Today's Best Price | BHPhotoVideo.com |
Image Quality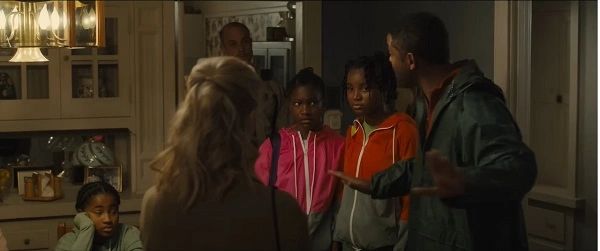 The primary reason consumers upgrade to a home theater projector is to improve image quality. They want to have a cinematic experience in the comfort of their homes. The HT2060 produces stunning onscreen images, even though the resolution is only 1080p. The projector is compatible with 4K content, but the resolution is still 1080p. It's something to consider, especially as 4K resolution becomes more standard.
HDR10 and HLG compatibility ensure darker scenes are not washed out. Blacks have depth and whites are crisp. We like that the projector uses an LED lamp. Not only is it long-lasting, but it also produces rich colors covering 98% of the Rec.709 spectrum. Something else we like is the ability to place the projector in Filmmaker mode. It lets you watch movies the way the director intended. Motion scenes play smoothly with dynamic colors.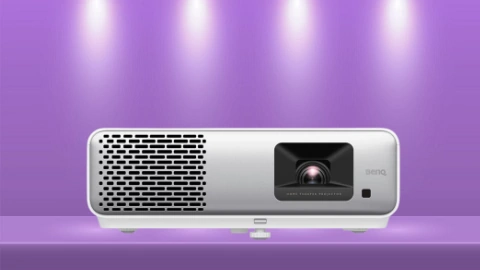 Pros
Affordable price
Crisp, accurate colors across the Rec 709 spectrum
Onboard 5w speakers
Flexible installation
Low input lag
Cons
Does not support 4K resolution
The motor can drown out audio if you sit too close to the projector
Gaming Quality
Gamers often feel left out when searching for a home projector. Input lag and refresh rates are too high for serious gamers. We put the projector to the test and are pleasantly surprised. The input lag is around 16.7ms. While you can find projectors with input lags as low as 4 or even 3ms, you will also pay a higher price.
The input lag is low enough for most serious gamers. The 60Hz refresh rate is a little low, but it's enough to give you a smooth gaming experience. We didn't experience any noticeable delays from the controller to the screen. The resolution is 1080p, but it's normal for most projectors. Even most 4K models drop to 1080p in gaming mode. Compare its gaming experience with that of the BenQ TH690ST.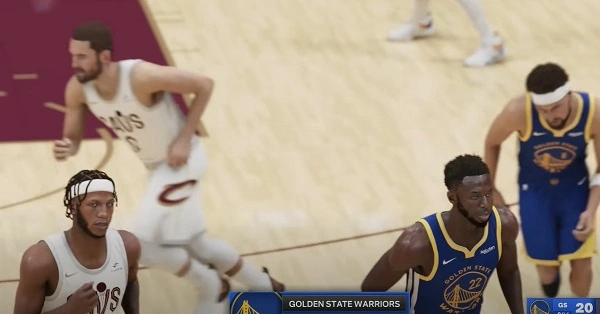 Ease of Installation and Setup
No one wants to bring home a projector that's a pain to install and use. It can ruin your entire home theater experience. Thankfully, the HT2060 is a lightweight projector at 11.73 lbs. It's also relatively compact at 18.78 x 18.62 x 8.66 inches. You can place the projector on a shelf or table. With the purchase of a mount, you get even more placement options.
It's not a short-throw projector. If space is limited you may not be able to cast 100-inch images. However, you do have some flexibility. Vertical lens shift, 2D keystone correction, and 1.4x zoom make it easy to align onscreen images regardless of the projector's placement.
Audio Quality
While we are not impressed with the dual 5w onboard speakers. We agree they are an upgrade from the small ones found in most smart TVs. The internal speakers are not going to replace a sound system, but they are enough to get you started. Audio and sound effects sound clearer and crispier, compared to most TV speakers.
We do like the psychoacoustic tuning feature. It ensures lower-range audio sounds as crisp and clear as the medium and higher frequencies. It's a nice feature to have to ensure clear dialogue at any range.
Consumer Impressions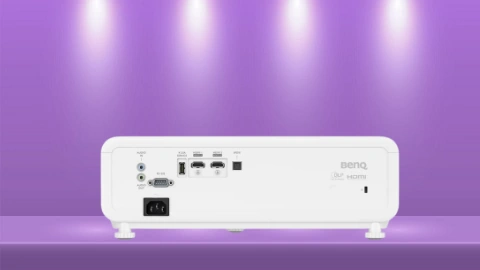 Consumers agree the HT2060 delivers, considering its affordable price point. It produces accurate colors in 1080p, and they like how smooth action scenes play in Filmmakers' mode. (Check our best current 1080p projector picks). Most consumers agree that the vertical lens shift is a little limiting. They wish the projector also has horizontal lens shift. The lack of horizontal lens shift can limit screen size in smaller spaces. It's also noted the projector's motor is a little too loud. It can interfere with audio when you sit close to the projector.
Conclusion
You can't go wrong bringing the HT2060 home (>>> Check its pricing on Bhphotovideo). It is a relatively affordable 1080p home theater project. While our BenQ HT2060 review highlights a few disadvantages, it also showcases the projector's advantages. It has something for everyone, including a low latency speed for gamers. Onboard speakers replace the ones in your TV and the Filmmakers mode ensures smooth action scenes. Like most other projectors, it does have a few downsides. However, if you are searching for an affordable home theater projector, the HT2060 is worth considering.
Related Articles: