The projection industry has seen rapid advancements over the past few years, with companies vying to provide users with superior viewing experiences. Two such offerings from Hisense, the PX2-PRO and PX1-PRO, have caught the attention of consumers and experts alike. In this comparative analysis, we aim to delve into the specifics of these two projectors, highlighting their features, differences, and capabilities. This objective comparison will assist potential buyers in understanding which projector might best suit their needs.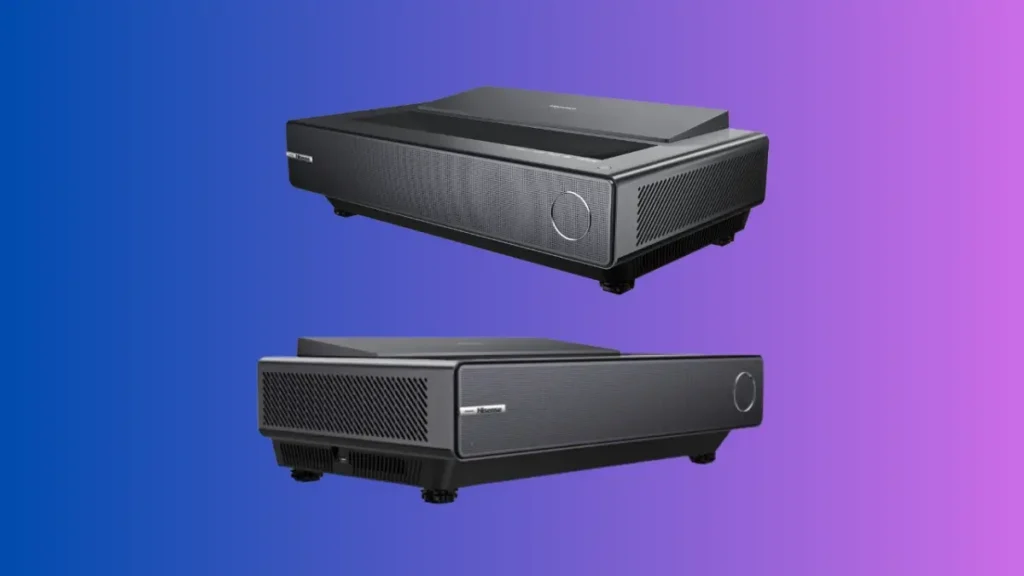 In This Comparison:
Hisense PX2-PRO vs PX1-PRO Side-by-Side:
| | Hisense PX2-PRO | Hisense PX1-PRO |
| --- | --- | --- |
| | | |
| Resolution | 3840x2160 | 3840x2160 |
| Contrast | 2,000,000:1 (dynamic) | 1,000,000:1 (dynamic) |
| Brightness (Lumens) | 2,400 ANSI | 2,200 ANSI |
| Input lag | ~40ms | ~40ms |
| Lens | Fixed focal length, powered focus | Fixed focal length, powered focus |
| Throw Ratio | 0.25:1 | 0.25:1 |
| Screen size | 90" - 130" | 90" - 130" |
| Speakers | 15 Watts x 2 | 15 Watts x 2 |
| Today's Best Price | ProjectorScreen.com | |
Design and Build
Upon initial observation, the Hisense PX2-PRO and PX1-PRO projectors are remarkably similar in design, making them almost indistinguishable from each other. Their sleek and streamlined designs seamlessly blend with a variety of interior settings. Both models come with identical dimensions, measuring 20.5″ x 12.8″ x 6.3″.
Check the Latest Price on Amazon Now!
There is no difference in their weight either. Both the PX2-PRO and the PX1-PRO weigh exactly 20.3 lbs. This uniformity suggests that both projectors utilize similar build materials and internal components, ensuring consistency across the product line.
Winner: a Tie
Installation and Connectivity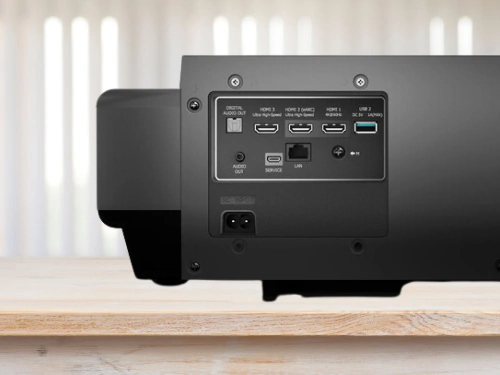 Setting up the Hisense PX2-PRO and PX1-PRO is a straightforward process, thanks to their ultra-short throw design. This design allows users to place the projectors close to the wall, reducing the hassle of extensive mounting or spacing adjustments. Both models are capable of projecting images ranging from 90 to 130 inches, ensuring flexibility in screen size based on room dimensions and viewer preferences.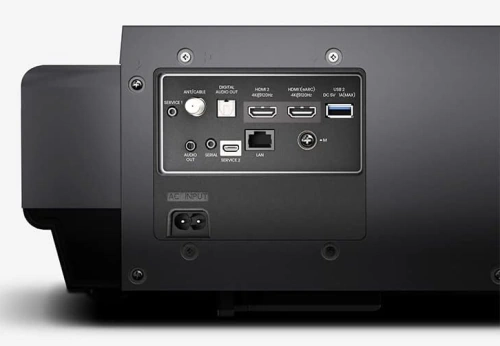 In terms of connectivity, both projectors offer a diverse array of options to cater to modern entertainment needs. The PX2-PRO slightly edges out with three HDMI ports, including two that are HDMI 2.1 (ALLM) compliant, compared to the PX1-PRO's two HDMI 2.1 ports. Both models feature dual USB ports, Ethernet, and Bluetooth capabilities, ensuring seamless integration with various devices and networks. Moreover, the inclusion of eARC in both units facilitates high-quality audio transmission from your TV to an external sound system, enhancing the overall cinematic experience.
Winner: PX2-PRO
Image Quality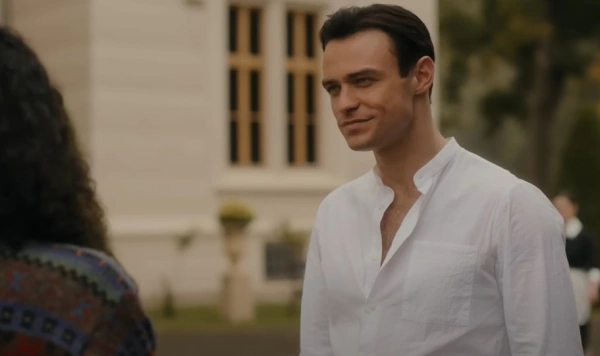 After rigorously testing both the Hisense PX2-PRO and PX1-PRO, we delved deep into assessing their image performance under various lighting conditions and content types.
Starting with resolution, both projectors boast a 4K Ultra HD output, translating to over 8 million pixels. This ensures that images are rendered with impeccable clarity, and finer details are sharply defined. Whether it's the texture of an actor's skin in a close-up shot or the intricate patterns in a wide scenic view, both devices deliver a crisp and detailed picture.
Contrast ratio is vital for producing deep blacks and radiant whites. While the PX1-PRO features a commendable dynamic contrast ratio of 1,000,000:1, the PX2-PRO takes it a notch higher at 2,000,000:1 dynamic contrast. During our tests, this difference became evident, especially in scenes with varying light and shadow. Dark scenes on the PX2-PRO appeared deeper and more immersive, making it a slightly better choice for viewers who prioritize rich contrast in their visual experience.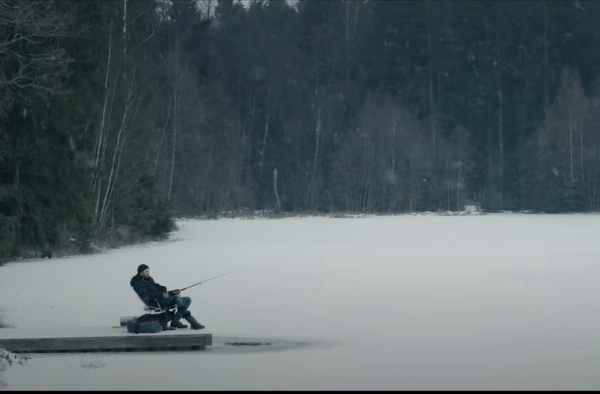 Brightness is another pivotal aspect where these projectors slightly diverge. The PX2-PRO illuminates with a peak brightness of 2400 Lumens, whereas the PX1-PRO stands close with 2200 Lumens. In real-world testing, this difference manifested subtly but noticeably. In well-lit rooms, the PX2-PRO managed to retain its vibrancy a tad better, offering a slightly clearer image against ambient light.
Better image: PX2-PRO
Gaming Experience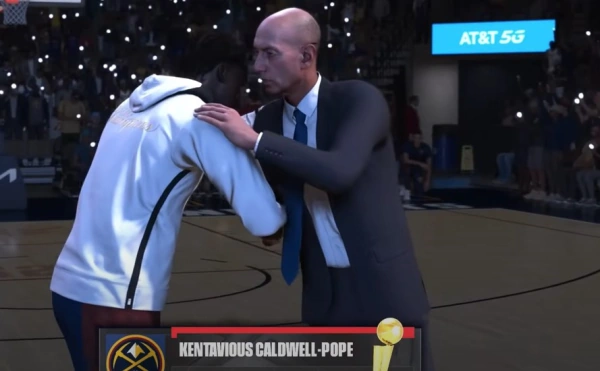 When it comes to gaming, both the Hisense PX2-PRO and PX1-PRO projectors underwent rigorous testing sessions, including a variety of fast-paced and graphic-heavy titles. Input lag – the time taken for a display to react to a command – is particularly crucial for gamers, as it can greatly affect gameplay responsiveness.
For our setup, both the PX2-PRO and PX1-PRO displayed an input lag of around 40ms. This means that there's a 40ms delay from when you press a button on your controller to when you see the response on the screen. While this might not cater to the demands of competitive gamers, for most casual gaming experiences, this level of latency is acceptable. Both projectors also excelled in showcasing the vibrant colors and fluid motions typical of many contemporary games. The PX2-PRO, with its superior brightness and contrast ratio, provided slightly better clarity in darker gaming environments.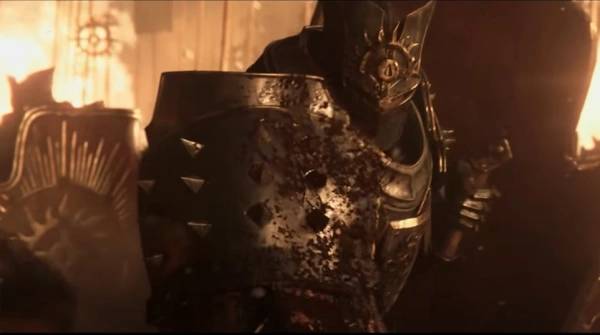 In essence, while both projectors offer a decent gaming experience, casual gamers would likely find either model satisfactory. However, for more competitive gaming environments, potential buyers might wish to consider models with lower latency.
Better for Gaming: a Tie
Smart Features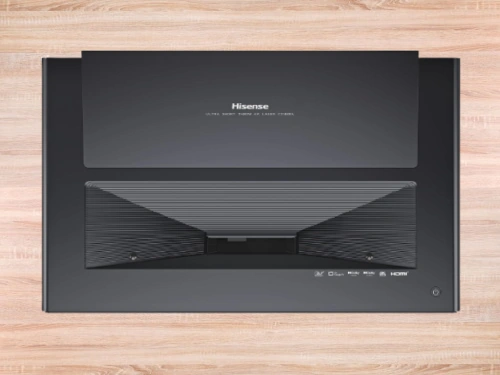 When diving into the realm of smart capabilities, both the PX2-PRO and the PX1-PRO demonstrate their modern edge. The PX2-PRO comes with Google TV (Google Certified), integrating movies, shows, and more from various apps and subscriptions. It effectively organizes them for users, offering recommendations based on past viewing habits and interests. On the other hand, the PX1-PRO operates on the standard Android platform, yet still provides access to a plethora of applications via the Google Play App Store. Both models have Google Assistant built-in, ensuring a voice-controlled user experience which greatly streamlines tasks like searching or switching apps.
Additionally, both projectors are Alexa-compatible, meaning that if you're embedded in the Amazon ecosystem, voice commands via Alexa devices can easily interface with the projector. Whether you're looking to binge on Netflix, immerse yourself in Disney+, or explore new YouTube videos, these smart features ensure a seamless and interactive viewing experience. However, the edge might go to the PX2-PRO for its Google TV integration, providing a slightly more curated and intuitive user experience.
More advanced Smart Features: PX2-PRO
Sound Quality
When it comes to the auditory experience accompanying our visual delights, both the PX2-PRO and PX1-PRO make their mark. Equipped with a 30W stereo output, the projectors offer a sound that's adequately loud and clear for most medium-sized rooms. During our testing, dialogues were crisp, and the soundtracks felt immersive. The Dolby Atmos and Dolby Digital technologies integrated into both models work in synergy to create a surround sound experience, enveloping viewers in a blanket of rich, detailed audio.
Buy Now with One-Click on ProjectorScreen.net
However, it's worth noting that while the onboard audio will suffice for casual viewing, true cinema aficionados might still crave an external sound system or soundbar. The built-in sound does an admirable job, but when compared to dedicated audio systems, there's room for enhancement. The low frequencies or bass, in particular, could benefit from an added subwoofer to truly capture the depth and nuance of particular soundtracks or action-packed sequences.
Better Internal Speakers: a Tie
---
Hisense PX2-PRO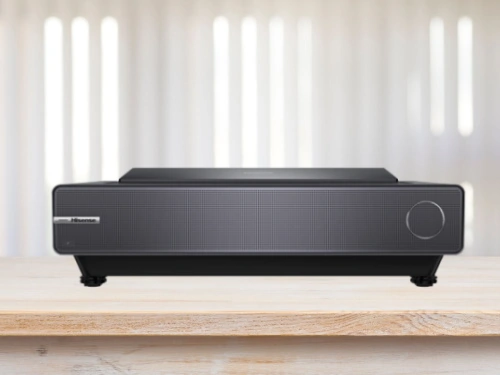 The Hisense PX2-PRO is a premium projector that stands out in the realm of home cinema. Equipped with a 4K resolution, its image clarity is unmatched, offering over 8 million pixels for a vivid and immersive viewing experience. What sets the PX2-PRO apart is its TriChroma laser engine that achieves 107% of the BT.2020 color space, showcasing a spectrum of colors not typically seen on standard displays. With a brightness level of 2400 Lumens and an array of smart features powered by Google TV, it provides an optimal blend of technology and performance. From a wide projection range, Dolby Atmos sound support, to a rich collection of built-in apps, the PX2-PRO is designed for those who seek the pinnacle of home entertainment. Check our full Hisense PX2-PRO review.
Pros
Exceptional 4K resolution offering a highly detailed and immersive viewing experience.
TriChroma laser engine delivers over 107% of the BT.2020 color space, resulting in a vibrant and rich color palette.
Noteworthy brightness level of 2400 Lumens, ideal for various lighting conditions.
Integrated with Google TV for a smooth and advanced smart experience.
Supports Dolby Atmos sound, providing a more immersive audio environment.
Cons
Might be on the heavier side for some setups, weighing at 20.3 lbs.
With advanced specifications, its price point might be steep for budget-conscious buyers.
---
Hisense PX1-PRO
The Hisense PX1-PRO is a testament to the potential of ultra short throw projectors. Also boasting a 4K resolution, the clarity and detail of its projected image are impeccable. Its TriChroma laser engine ensures full coverage of the BT.2020 color space, resulting in vibrant, true-to-life visuals. While it has a peak brightness of 2200 Lumens, slightly lower than the PX2-PRO, it's still more than capable of producing bright and sharp images even in well-lit rooms. Integrated with Android smart features, and equipped with Dolby Atmos and Dolby Digital sound, the PX1-PRO is a versatile addition to any home theater setup, ensuring a cinematic experience every time. Check our full Hisense PX1-PRO review.
Pros
Stellar 4K resolution ensures a top-notch cinematic experience at home.
TriChroma laser engine with full BT.2020 color space coverage gives a lifelike visual quality.
Ample brightness of 2200 Lumens suitable for most home theater settings.
Features Android smart capabilities for a diverse range of apps and functions.
Enhanced audio experience with both Dolby Atmos and Dolby Digital support.
Cons
Weighing in at 20.3 lbs, it may not be the most portable option for some users.
Slightly reduced brightness compared to the PX2-PRO might affect viewing in extremely bright environments.
---
Verdict
After thoroughly examining and testing both models, the Hisense PX2-PRO emerges as our top pick. While both projectors showcase impressive features, the PX2-PRO offers slightly more advanced specifications. And considering they're both positioned at a similar price point, it makes sense for consumers to gravitate towards the PX2-PRO for a marginally superior viewing experience without a significant difference in cost. See Amazon's Exclusive Offers Here!