The Samsung Premiere line of projectors are advertised as all-in-one entertainment machines, pairing a 4K laser with streaming support and integrated multi-channel audio. But how do they stack up against other laser projectors on the market—and which one is the best fit for your home and budget? In this article, we'll compare the Samsung Premiere LSP7T vs. LSP9T to answer those questions.
Looking just at performance, the Samsung LSP9T is the better projector, producing a larger, better image with less distance (>>> Check how much it costs on Amazon). Both of these projectors are impressive, though, with integrated smart features and a sharp picture. Let's check out the main ways they differ so you can see how they stack up side by side.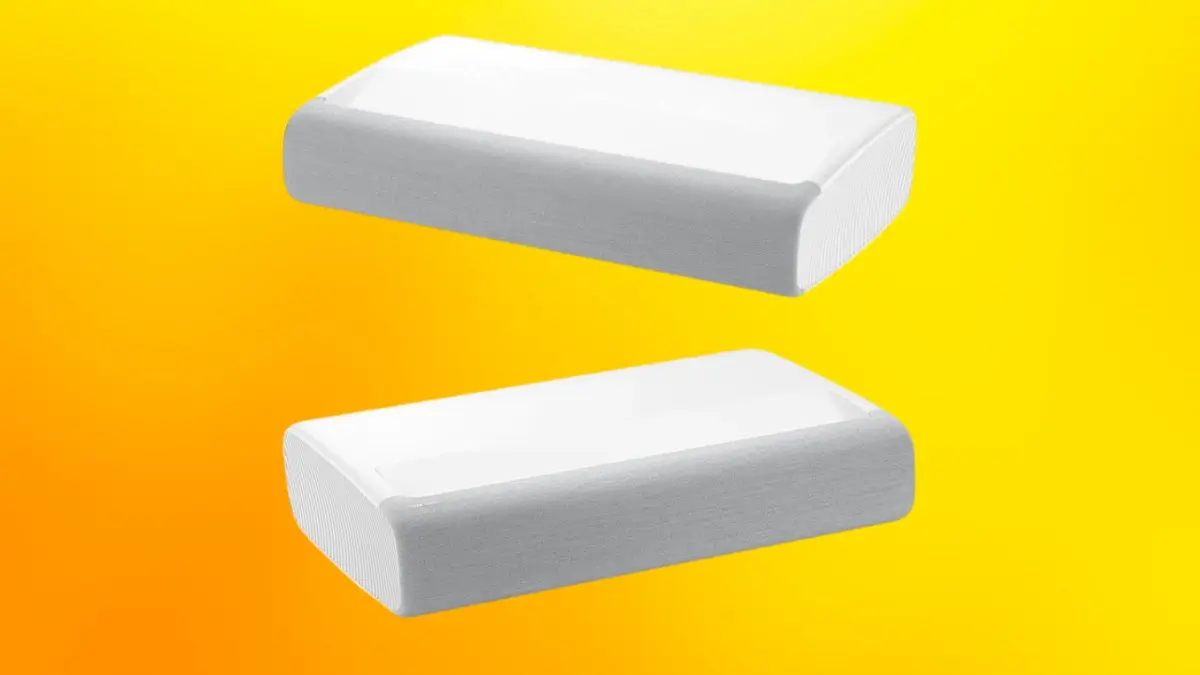 In This Comparison:
Samsung LSP7T vs. LSP9T Specs:
| | Samsung Premiere LSP7T | Samsung Premiere LSP9T |
| --- | --- | --- |
| | | |
| Resolution | 3840x2160 | 3840x2160 |
| Brightness (Lumens) | 2,200 ANSI | 2,800 ANSI |
| Contrast Ratio | 1,000:1 | 1,000:1 |
| Throw Distance | 0.8' - 1.4' | 0.4' - 0.8' |
| Screen size | 90" - 120" | 100" - 130" |
| Speakers | 30 Watts | 10.0 Watts × 4 |
| Price | ProjectorScreen.com | Check on Amazon |
Throw Distance
Like most laser projectors, the Samsung LSP7T has a short throw ratio. It can produce a 100" image with 1 foot between the lens and screen (or wall), perfect for tabletop set-ups and small spaces. The Samsung LSP9T takes this even further with an ultra-short throw distance. You'll only need 4 inches of space to get the same 100" image.
Basically, you can put it on an entertainment center just like your old TV, which is especially convenient for first-time projector owners.
Shorter throw distance: Samsung LSP9T
Picture Quality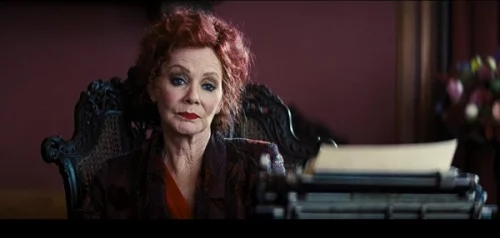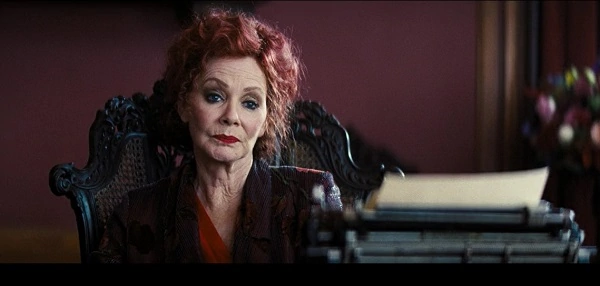 Both the LSP7T and the LSP9T have a native 4K resolution. That means more than 8 million on-screen pixels for a sharp, highly-detailed picture. The color gamut is wide on both projectors, too, with HDR10+ support to maintain the accuracy and realism.
Where the Samsung LSP9T edges out the LSP7T is with its laser design. The LSP9T uses a three-channel laser, compared to the standard phosphor laser employed on the LSP7T. This means a brighter picture with more pronounced contrast.
The improvement is especially noticeable for lights-on viewing, with the image from the LSP9T resisting washout from ambient light better than the LSP7T.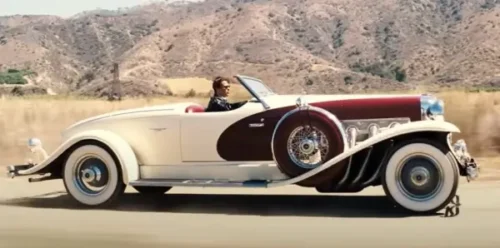 Better picture quality: Samsung LSP9T
Sound Quality
Compared to most projector speakers, the sound on the Samsung LSP7T is impressive. Its 30-watt sound system uses 2 subwoofers and 2 midrange drivers for clear, powerful audio without the need for external speakers.
With the Samsung LSP9T, you'll get a larger 4.2 speaker system with 40 watts of power. Along with that, it uses Acoustic Beam technology to enhance the sound quality and mimic the effect of surround sound. Not only is it louder, the sound quality is higher and the overall experience is more immersive.
Better sound quality: Samsung LSP9T
---
Samsung Premiere LSP7T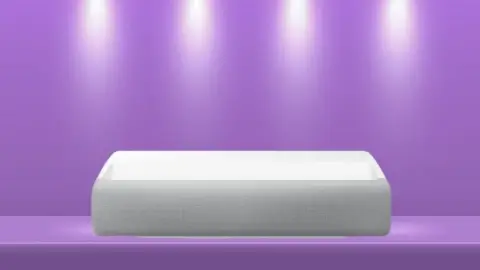 With its ultra-bright laser and UHD processor, the Samsung Premiere LSP7T lets you view big-screen movies and TV the way they were meant to be seen. This starts with true 4K resolution for detail, which is further enhanced by technology like HDR10+ and PurColor for vibrant, true-to-life hues. Filmmaker Mode further optimizes the picture for cinematic content, making you really feel like you're in the theater.
The short throw ratio of the Samsung LSP7T gives you a 100" screen with right around a foot of distance, so you won't need a big space to get a big screen. Our only issue from a set-up perspective is the lack of features like zoom and lens shift for fine-tuning the image. This can be annoying if you're using it with a screen, although you don't have to since it's built to look just as good projecting on a white wall.
For navigation, the Samsung LSP7T comes with a TIZEN smart TV system. It's also compatible with multiple voice control systems, so it's got the smart features many people look for in a modern home theater projector.
Since it also has a 2.2-channel sound system built in, the Samsung LSP7T is one of the few projectors on the market you can truly use straight out of the box, no extra accessories required, without sacrificing the quality of the experience.
Pros
4K resolution with HDR10+ support
Filmmaker Mode optimizes movie viewing
Short throw ratio for easy set-up in any space
Immersive built-in sound
Compatible with Alexa, Google, and Bixby voice control
TIZEN smart TV system
Can be used without a screen
Cons
Can be tricky to align with screens
Image may wash out in bright ambient light
Click here for our more detailed Samsung LSP7T review.
---
Samsung Premiere LSP9T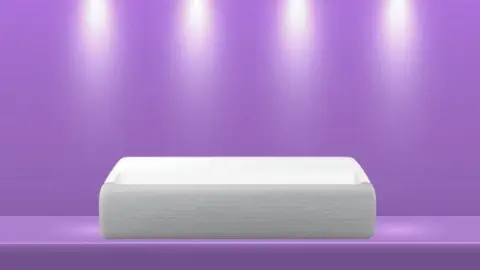 The Samsung Premiere LSP9T has a lot of features in common with the LSP7T above. It uses the same TIZEN smart TV system with Alexa, Google Assistant, or Bixby voice control. The image processing is similar, as well, with an optimized Filmmaker Mode and HDR10+ support for accurate, bright colors from all content sources.
The laser on the Samsung LSP9T is the main improvement from a picture quality perspective. It uses a triple laser system that improves both the brightness and the contrast compared to the LSP7T. This is especially helpful for lights on viewing, which you can do even without a screen without losing any picture depth or detail.
These modifications to the laser on the Samsung LSP9T also give it an even shorter throw distance. For the full 130" image you'll only need about 9 inches between the lens and the wall.
This makes it even easier to fit into your space, and its elegant design will look right at home with any décor. Just like the LSP7T you can use it without a screen, so it's an unobtrusive way to add big-screen entertainment to your home.
Pros
Triple laser with PurColor for maximum color accuracy
Powerful speakers provide room-filling audio
Picture is crisp and vibrant even with ambient light
Smart TV system with voice control support
Ultra-short throw distance (4" for 100" screen)
Compact and stylish design
Cons
Higher cost
Limited image adjustment options
Read our more detailed review of the Samsung LSP9T
---
What's the Bottom Line?
If money is no object, the Samsung LSP9T is the clear winner (>>> Check the price on ProjectorScreen.com). It's easier to set up and performs better in regards to both the picture and the sound.
This quality boost does come at a premium, however, and the price difference is even more marked than the difference in performance. Because of that, the Samsung LSP7T is arguably the better value and will be a more appealing option for budget-conscious consumers.
Whichever model you get, Samsung Premiere projectors are among the most convenient options on the market, with a quick set-up and intuitive navigation. Their high picture quality, smart features, and sleek design make them a great choice for any modern home.
REFERENCES AND FURTHER READING: