The TH series of projectors from BenQ was designed for group gaming. Models like the TH685P combine the smooth responsiveness and sharp detail you need for immersive play with the massive screen size and high lamp brightness ideal for parties and entertaining. This combination of features also makes them very versatile projectors, suitable for a range of environments from DIY drive-ins to dedicated gaming spaces for professional players. So what does the TH685P do well, what are its weaknesses, and is it the right projector for you? We'll answer those questions in this BenQ TH685P review (>>> Check on Amazon).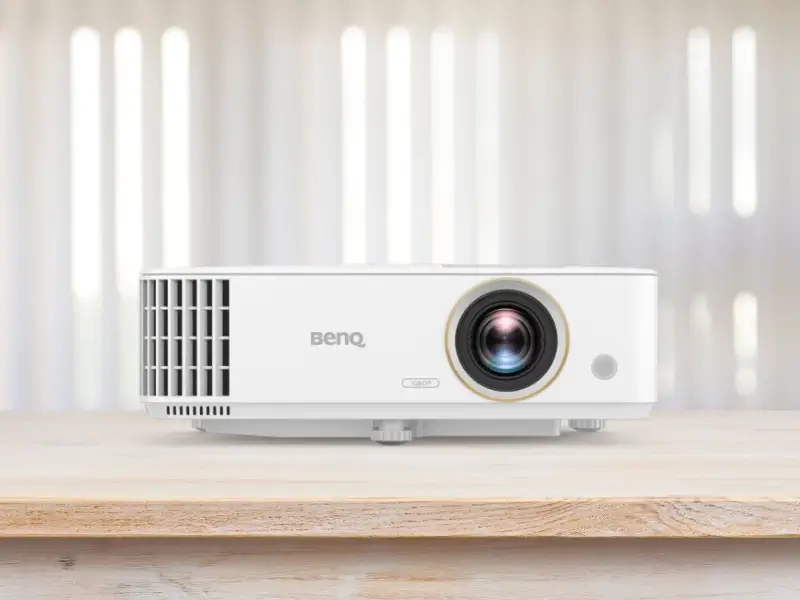 BenQ TH685P Review of Main Specs:
| | BenQ TH685P |
| --- | --- |
| | |
| Resolution | 1920x1080 |
| Contrast | 10,000:1 |
| Brightness (Lumens) | 3,500 ANSI |
| Input lag | 8-16ms |
| Throw Distance | 2'9" – 27'9" |
| Screen size | 30" – 300" |
| Speakers | 5.0 Watts Mono |
| Today's Best Price | BHPhotoVideo.com |
Pros
Detailed and realistic full HD image
Super-low input lag for gaming
Bright lamp supports indoor and outdoor use
Fast, flexible setup
Accepts 4K content, including games
Supports multiple 3D formats
Cons
4K content is downscaled to 1080p
Weak built-in sound
Space Requirements
The powerful 3,500-lumen lamp of the BenQ TH685P is plenty bright for indoor spaces, and can even be used outdoors without waiting for full dark. It also offers more versatility in terms of the space size than many standard-throw projectors. It can produce a clear image with less than 3 feet between the lens and screen, and fills a 100-inch screen from around 8-10 feet away. It also supports both table-top and mounted installations, giving you more ways to get a perfect fit for your viewing area.
Setup and Connectivity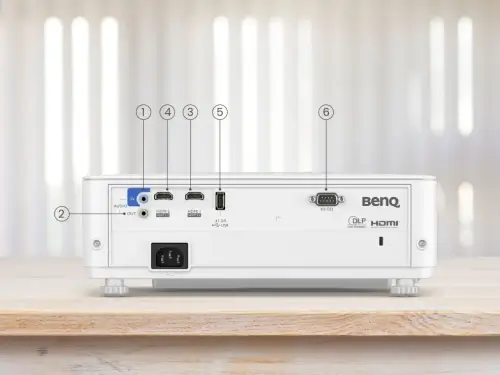 The BenQ TH685P is designed to be portable, and part of this is its fast set-up process. Alignment features like automatic vertical keystone correction and vertical lens shift streamline the process of squaring the image to the screen, and there's a 1.3x manual zoom for fine-tuning. The rear panel of the TH685P is fairly standard. There are two HDMI ports for content sources, along with an RS232 input for networking and 3.mm audio output for external speakers. Most users will want to take advantage of that audio mini jack. The 5-watt speaker installed on the TH685P is functional but lacking in both volume and sound quality. You'll especially need external speakers if you plan to use it in places with background noise, like parties or the outdoors.
Picture Quality
The BenQ TH685P uses a 1-chip DMD DLP display with HDR support and a 6-segment color wheel that covers 95% of the Rec.709 spectrum. In layman's terms, this means a detailed and accurate full HD picture with vibrant, true-to-life color. You can also play 4K content on the TH685P, though bear in mind it will be downgraded to a full HD resolution so there will be some detail loss. Check the BenQ TH685P comparison versus TH585P.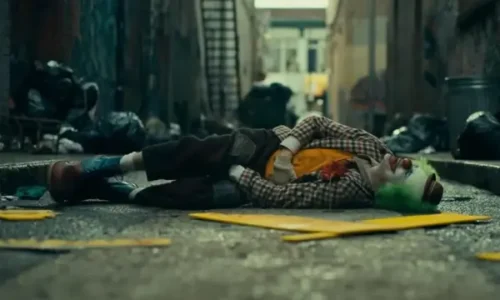 Gaming Performance
Using Game Mode on the BenQ TH685P drops the input lag to single digits for full HD games, with a fast 120Hz frame refresh rate. For 4K games, it uses a 60Hz refresh rate and has a 16ms input lag, still within the acceptable range for serious gamers. Either way you'll enjoy frustration-free playtime, whatever style of game you gravitate toward. Game Mode also optimizes the picture for gaming, enhancing detail in dark screen areas and sharpening the contrast overall.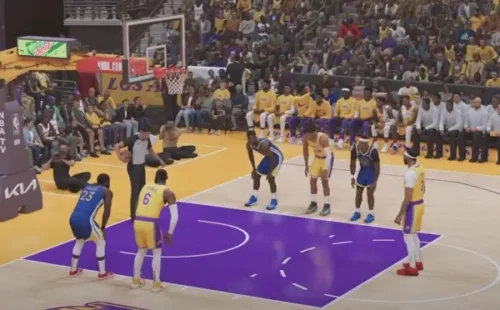 The Verdict: BenQ TH685P Review
With its reasonable throw distance, bright lamp, and low input lag, the BenQ TH685P lets you enjoy big screen gaming in almost any space (>>> Find on Bhphotovideo). While it lacks 4K resolution, that's honestly expected at the price, and it produces a beautiful and highly-detailed full HD image. Considering it can play both 3D and 4K content, it's an excellent option for multi-purpose home entertainment spaces especially if you're working with a limited budget.
REFERENCES AND FURTHER READING: