Today, we dive deep into a comprehensive face-off between two gaming projectors: the Optoma UHD35STx vs  BenQ TK700STi. Both brands have carved a niche for themselves in the projector market, but which one reigns supreme when it comes to real-life performance, specifications, and user feedback?
In this comparison, we'll share our hands-on experiences, dive into the nitty-gritty technical details, and consider insights from genuine users. Spoiler alert: the BenQ TK700STi is our top pick. But how does it achieve this status? Whether you're a hardcore gamer, a cinephile, or someone looking for impeccable visuals for your living space, this review aims to give you a well-rounded view of which projector should be your next purchase.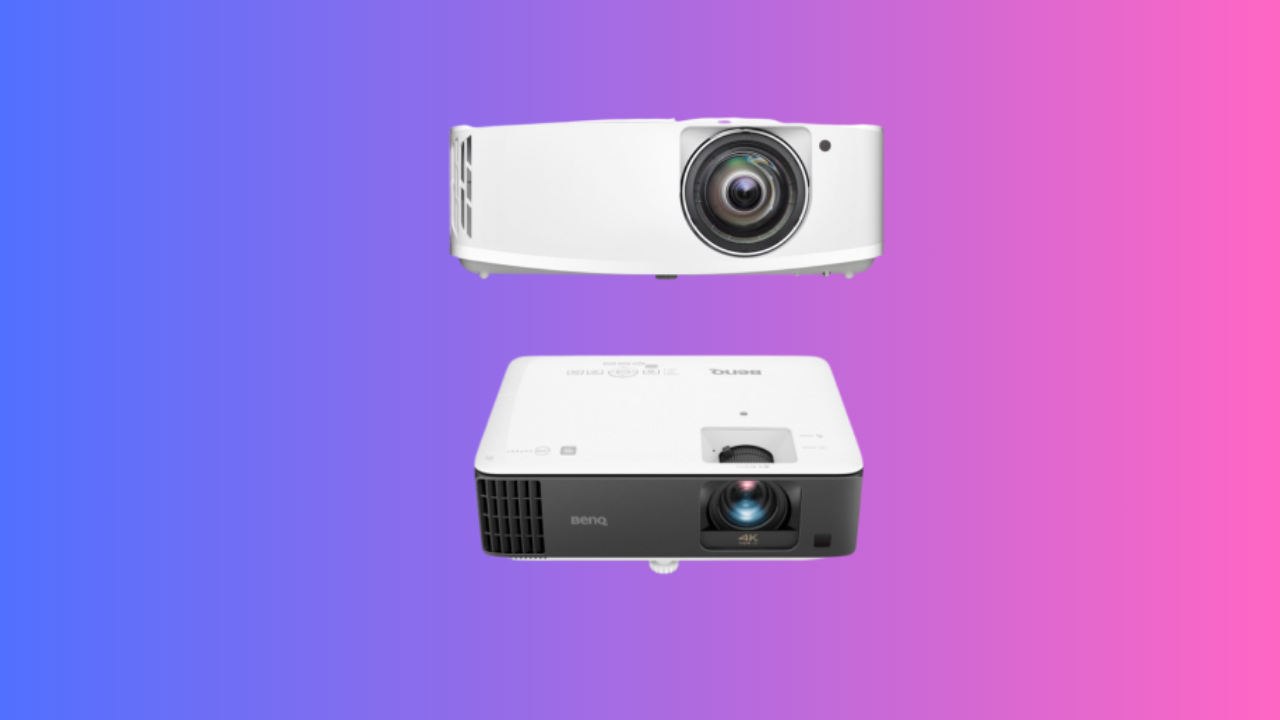 In This Comparison:
Optoma UHD35STx vs. BenQ TK700Sti Specifications:
Optoma UHD35STx
BenQ TK700STi
Brightness
3,600 ANSI
3,000 ANSI
Resolution
3840x2160
3840x2160
Input Lag
4K/60: 16.9ms | 1080p/240: 4.2ms
1080p/60: 16.9ms | 1080p/120: 8ms | 1080p/240: 4ms
Lamp Life
4,000 hours / 15,000 hours (Eco)
4,000 hours / 15,000 hours (Eco)
Throw Distance
0.4 m - 3.3 m
0.7 m - 6.0 m
Projector Size (HxWxD)
12 cm x 31 cm x 27 cm
11 cm x 31 cm x 25 cm
Weight
3.5 kg
3.1 kg
Price

Check on Amazon





ProjectorScreen.com

Check on Amazon



BRIEF OVERVIEWS:
Optoma UHD35STx
A gateway to immersive 4K gaming and entertainment, the Optoma UHD35STx is known for its outstanding brightness of 3,600 ANSI Lumens and an impressive resolution of 3840×2160. This projector's true strength lies in its lightning-fast input lag as low as 4.2ms and a high refresh rate of 240Hz, ensuring a competitive edge for gamers. Coupled with a short throw lens, it can create a mammoth 100″ image from just a few feet away. Additionally, it boasts of a 1,000,000:1 dynamic contrast ratio, giving users vivid and bright visuals. The Optoma UHD35STx is perfect for those who prioritize gaming performance without compromising on stunning 4K UHD visuals.
Pros
Outstanding 3,600 ANSI Lumens brightness ensures vivid visuals.
Ultra-fast 4.2ms input lag for competitive gaming.
Stunning 4K UHD resolution for sharp imagery.
Impressive 1,000,000:1 dynamic contrast ratio.
Short throw capability for large images in tight spaces.
Cons
Lacks integrated smart streaming platforms.
Sound quality may not match visual prowess.
---
BenQ TK700Sti
Marrying the wonders of 4K UHD resolution with low input lag, the BenQ TK700STi is an absolute delight for gaming enthusiasts and movie lovers alike. With a brightness of 3,000 ANSI Lumens and a contrast ratio of 10,000:1, it promises to deliver crisp and sharp visuals. This model's key attraction is its onboard Google-certified Android TV, allowing users to enjoy a plethora of streaming options without additional devices. Its FPS, RPG, and SPG preset modes ensure a customizable gaming experience. Moreover, the short throw projector can project a whopping 150″ 4K image. If you're seeking an all-rounder projector that combines entertainment, gaming, and smart features, the BenQ TK700STi stands tall. Check our more detailed BenQ TK700STi review.
Pros
Crisp 4K UHD resolution for superior image clarity.
Onboard Google-certified Android TV for streaming.
Customizable gaming modes (FPS, RPG, SPG).
Robust 10,000:1 contrast ratio.
Short throw lens produces large 150″ 4K display.
Cons
Slightly dimmer at 3,000 ANSI Lumens.
4ms input lag might be perceptible in ultra-fast games.
---
Optoma UHD35STx vs BenQ TK700STi: Real Life Comparison
Design & Portability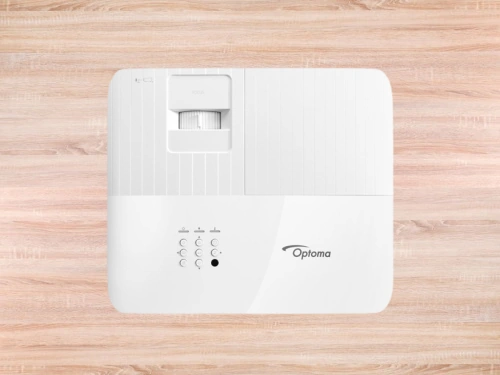 At first glance, both the Optoma UHD35STx and the BenQ TK700STi boast sleek and modern designs that promise to complement any entertainment or gaming space. The Optoma UHD35STx, with its dimensions of 4.65″ x 12.40″ x 10.63″ (HxWxD), is slightly bulkier in height compared to the BenQ TK700STi, which measures 4.30″ x 12.30″ x 9.70″. This could be a consideration if space is a premium or if aesthetics plays a big role in your purchase decision.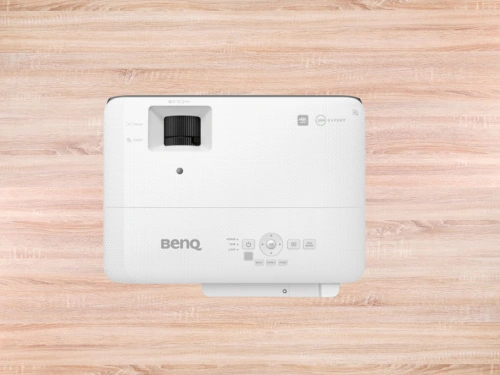 In terms of weight, the Optoma UHD35STx is slightly heftier at 7.7 lbs, whereas the BenQ TK700STi is a bit more lightweight at 6.8 lbs. This could be an essential factor for those who plan to move their projector frequently or mount it in areas where weight could be a concern. Both projectors, however, exude a professional aura and are built with a design ethos that emphasizes both functionality and elegance.
Winner: BenQ TK700Sti
Installation and Connectivity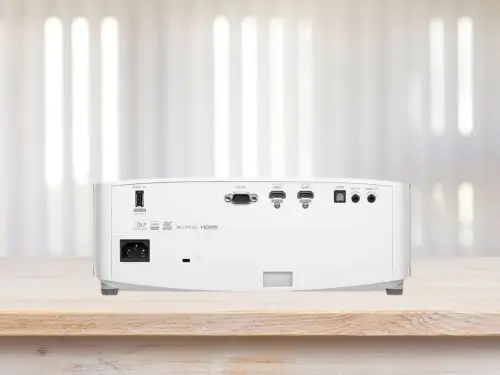 During our hands-on testing, we found that the installation process for both projectors was relatively straightforward. For the Optoma UHD35STx, the lack of lens shift means precision in placement is crucial, especially if ceiling mounted, as reflected in one of the user reviews. On the other hand, the BenQ TK700STi's projector placement guide helps significantly in determining the distance needed for a specific screen size. Its rotate adjustment feature also offers a level of flexibility, especially for users who want a 150″ 4K image from varying distances.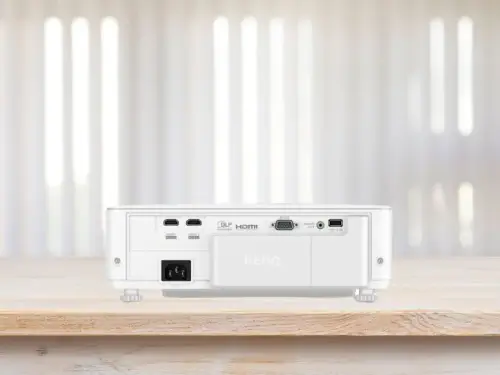 In terms of connectivity, both models are well-equipped to handle modern devices. The Optoma UHD35STx offers a range of connection options including HDMI 2.0 (x2), 12-Volt Trigger, both Mini Jack and Optical Audio Out, RS232: DB-9pin, and USB. The BenQ TK700STi, on the other hand, provides Dual HDMI (HDCP 2.2), a Mini Jack for Audio Out, RS232: DB-9pin, and USB. Additionally, the BenQ model stands out with its onboard Google-certified Android TV, which elevates the streaming experience directly from the projector, a feature we genuinely appreciated during our review. Both projectors, however, ensure a versatile and comprehensive connectivity suite suitable for a variety of multimedia sources.
More Connectivity Options: BenQ TK700Sti
Brightness and Image Quality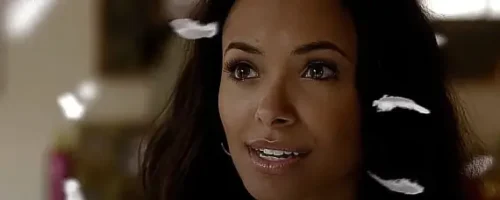 In our comprehensive testing, both projectors were subjected to a variety of viewing conditions, from dimly-lit home theaters to brighter living spaces. The Optoma UHD35STx, with its 3,600 ANSI Lumens brightness, produced noticeably vibrant and sharp images even in well-lit rooms. This projector's True 4K UHD resolution of 3840×2160 ensures the details in movies are crisp, and with its dynamic contrast ratio of 1,000,000:1, the blacks are deep and whites are pure, delivering a stunning cinematic experience. However, as one customer pointed out, colors, particularly the greens, may appear a bit less saturated in certain conditions.

On the other hand, the BenQ TK700STi, though slightly dimmer at 3,000 ANSI Lumens, offers a contrast ratio of 10,000:1 (full on/off). While this means it achieves solid blacks and radiant whites, in brighter rooms, we noticed a mild reduction in image vibrancy compared to darker settings. Nevertheless, the True 4K UHD resolution ensures that every frame is sharp and detailed. Surprisingly, even when projected against a bed sheet, as per one user's experience, the image clarity and quality remained commendably high. Both projectors truly showcase the prowess of 4K technology, but their performance can vary slightly based on ambient lighting.
Winner: Optoma UHD35STx
Gaming Experience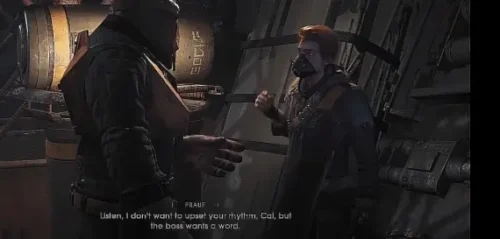 Through our extensive gaming sessions, we had the chance to push both projectors to their limits. The Optoma UHD35STx is a gaming powerhouse with its lightning-fast input lag of just 4.2ms at 1080p/240Hz. This ensured that even in the most intense gaming moments, the responsiveness was almost instantaneous. There was hardly any discernible delay between our actions and their on-screen reflections. Further, the 240Hz refresh rate meant dynamic sequences were buttery smooth, devoid of ghosting or perceptible lag.

On the other hand, the BenQ TK700STi demonstrated its prowess with an equally impressive input lag of 4ms at 1080p/240Hz. This, combined with the True 4K UHD resolution, provided a gaming experience that was both visually stunning and seamlessly fluid. Using the PS5 for our testing, the visuals were razor-sharp, and the gameplay felt incredibly smooth. The added FPS, RPG, and SPG preset modes on the BenQ allowed us to optimize our visuals based on the game genre, enhancing our immersion. Both projectors stand tall in the gaming arena, and choosing between them would boil down to personal preferences and brand inclinations.
Better for Gaming: BenQ TK700Sti
Smart Features
In today's age, having a projector with integrated smart features is less of a luxury and more of a necessity. Our experience with the Optoma UHD35STx, in this regard, was rather straightforward. While it boasts exceptional projection capabilities, it lacks a native operating system for streaming apps. We found that pairing it with external devices like the Fire Stick 4K, as one of the users had mentioned, allowed for a seamless streaming experience. Its ISF modes offered further customization, enhancing the viewing experience based on content type.
The BenQ TK700STi, on the other hand, brought an edge with its onboard Google-certified Android TV. During our testing, this feature made a world of difference. Direct access to popular streaming apps eliminated the need for external streaming devices. Moreover, the user interface was intuitive, making it easy even for those unfamiliar with Android OS. Its dual HDMI 2.0 ensured we could connect multiple devices without constant plugging and unplugging. In the realm of smart features, the BenQ TK700STi undoubtedly takes the lead, offering both convenience and a plethora of options right out of the box.
More advanced Smart Features: BenQ TK700Sti
Sound Quality
Testing the sound quality of both projectors provided an insight into their audio capabilities, vital for users who might not immediately invest in external audio systems. The Optoma UHD35STx is equipped with a 10-watt mono speaker. During our tests, we found the audio to be clear enough for casual viewing or presentations in smaller rooms. The volume was adequate, but it lacked depth and richness, especially when it came to bass-heavy content.
On the other hand, the BenQ TK700STi comes with a 5-watt mono speaker. While one would expect it to be quieter than the Optoma given its wattage, in reality, the clarity was comparable. However, it too, fell short in delivering the immersive audio experience that one might expect during intense movie scenes or gaming sessions. For both projectors, to achieve a cinematic or comprehensive gaming experience, we'd recommend pairing them with an external sound system or a quality soundbar.
Better Internal Speakers: Optoma UHD35STx
Verdict: Optoma UHD35STx vs BenQ TK700STi
In the face-off between these two gaming projectors, the BenQ TK700STi emerges as the winner. While the Optoma UHD35STx does boast superior specs on paper, particularly concerning brightness and contrast ratio, our hands-on testing revealed that the BenQ TK700STi offers a more comprehensive package in terms of overall performance, smart features, and gaming experience. Thus, for those seeking the optimal gaming projector, the BenQ TK700STi is our recommended choice.