Projectors hold a pivotal position in the dynamic setting of sports bars, where patrons gather to share the exhilarating experience of watching sports on a large screen. As experts in the industry, we've leveraged our extensive knowledge to conduct rigorous tests and evaluations, ensuring we can provide a comprehensive guide to the best projectors for sports bars in 2023. This in-depth analysis is enriched by critical factors such as low lag time, high contrast, bright lamps – features that can dramatically influence a projector's performance in such vibrant environments.
The Optoma UHD35: Championing Picture Quality and Overall Performance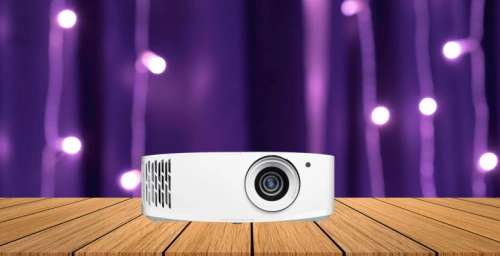 In the realm of sports bar projectors, the Optoma UHD35 rises to the top, proving its mettle as a well-rounded contender. Although it doesn't necessarily outshine its competitors in every category, its comprehensive performance holds up robustly, thus earning it the title of the best projector for sports. For up-to-the-minute pricing information, we recommend checking the current rates on Amazon.
A Closer Look: Standout Projectors Tailored for Sports Bars in 2023
Our examination led us to scrutinize a range of projectors, each showcasing unique features and performances. The following models have stood out from the crowd for their commendable performances as excellent choices for a sports bar projector:
| | BenQ TK700 | BenQ TH685P | Optoma UHD35 | Optoma GT1090HDR | BenQ TK700STi | ViewSonic X1 |
| --- | --- | --- | --- | --- | --- | --- |
| | | | | | | |
| Native Resolution | 3840x2160 | 1920x1080 | 3840x2160 | 1920x1080 | 3840x2160 | 1920x1080 |
| Brightness (Lumens) | 3,200 ANSI | 3,500 ANSI | 3,600 ANSI | 4,200 ANSI | 3,000 ANSI | 3,100 LED |
| Contrast Ratio | 10,000:1 | 10,000:1 | 1,000,000:1 | 300,000:1 | 10,000:1 | 3,000,000:1 |
| Throw Distance | 3.2' - 24.6' | 3.2' - 24.6' | 4.0' - 32.7' | 1.3' - 10.9' | 2.4' - 19.6' | 6.5' - 12.5' |
| Screen size | 30" - 300" | 30" - 300" | 33" - 300" | 36" - 301" | 30" - 300" | 60" - 150" |
| Built in Speakers | 5.0 Watts Mono | 5.0 Watts Mono | 10.0 Watts Mono | 2 x 10.0 Watts | 5.0 Watts Mono | 6.0 Watts × 2 |
| Price | | | | | | Check on Amazon |
Deciphering Performance: Essential Factors in Evaluating the Best Projector for Sports
Luminosity: The Critical Role of Brightness
Our hands-on testing emphasized the significance of projector brightness in sports bars. Unlike home theater projectors, which thrive in pitch-dark settings, sports bar projectors must adapt to fluctuating light levels. Hence, projectors equipped with potent lamps are a must for optimal visibility in this setting.
Based on our rigorous evaluation, projectors with a brightness of at least 3,000 lumens prove suitable for most sports bars. However, for spaces teeming with natural light or open-air viewing areas, a minimum brightness of 4,000 lumens is recommended. Particularly impressive in well-lit environments was the Optoma GT1090HDR, with its commendable 4,200 lumens output.
Brightest projector tested: Optoma GT1090HDR
Picture Quality: A Must for an Engaging Viewing Experience
The quality of picture output, our testing affirmed, is an indispensable element in evaluating a sports projector. A high-resolution projector, delivering minute details with crisp clarity, engenders an immersive and hyper-realistic viewing experience that sports bar patrons crave. Projectors with 4K Ultra HD resolution bring life to the screen with an abundance of pixels, fostering a deeply immersive experience.
Color accuracy, contingent on a projector's color gamut, also plays an essential role in delivering a rich viewing experience. Projectors boasting a wide color gamut have the ability to reproduce a larger spectrum of hues, thus enhancing the realism of the image.
The sports bar environment also necessitates projectors that excel in handling fast on-screen movements. Key metrics such as low input lag and high frame refresh rate, commonly discussed in gaming contexts, bear considerable weight when it comes to watching sports.
The BenQ TK700 and Optoma UHD35 emerged as front-runners in our tests, boasting high frame rates, sharp contrast, 4K resolution, and wide color gamut. These attributes, coupled with the Optoma UHD35's superior upscaling ability, render these models as top choices for an immersive sports viewing experience. They masterfully uphold the best picture quality among the projectors we evaluated.
Best picture quality in our tests: Optoma UHD35
Versatility in Installation: A Necessity for Varied Space Sizes
Sports bars, with their varying space sizes and different viewing areas, necessitate projectors with adjustable screen sizes. This versatility was evident in all the projectors we evaluated. However, the ViewSonic X1 distinguished itself with its easy installation, a key attribute attributed to its unique features such as keystone correction, a 1.3x zoom, and lens shift, which simplify the process of fine-tuning image placement.
In the context of commercial settings like sports bars, throw distance, a factor paramount in home theaters, may hold less relevance. Most sports bars can comfortably accommodate the standard 30-foot or longer throw distance that projectors require to generate a large 300″ picture. However, the specific needs of your venue, governed by its size and layout, may vary.
For locations with limited space, or where versatile installation options are imperative, the Optoma GT1090HDR proves to be an exceptional choice with its ultra-short throw capabilities.
Easiest installation: ViewSonic X1
Shortest throw distance: Optoma GT1090HDR
Connectivity: Enhancing Content Delivery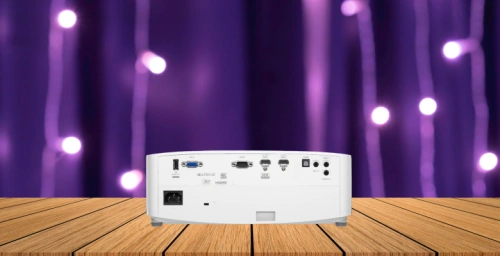 The method you use to deliver content to your projector plays a pivotal role in determining the ease of setup and operation. All the projectors we evaluated were equipped with HDMI input, compatible with any modern content source such as cable boxes and streaming sticks, thereby providing diverse content delivery options.
Nevertheless, the importance of proper cable management and safety considerations, such as preventing patrons from tripping over cables, cannot be overlooked. The ViewSonic X1 stands out in this category, offering wireless content delivery capabilities, which eliminates the need to manage or conceal cables.
If an extensive variety of physical inputs is crucial for your venue, the Optoma UHD35, with its well-equipped rear panel, would be a viable choice.
Most extensive connectivity: Optoma UHD35
Best wireless connectivity: ViewSonic X1
---
Best Projector for Sports Bars: Full Reviews
BenQ TK700 – 4K Projector For Watching Sports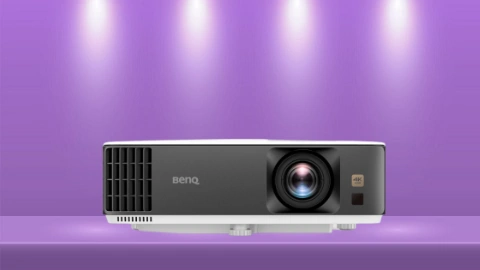 The BenQ TK700 is an incredibly versatile projector for a sports bar setting. This starts with its installation. Its 3,200-lumen lamp can be used in even fairly bright spaces without the risk of washout or picture quality loss.
It also has a shorter throw distance than most standard-throw projectors, needing as little as 8 feet to fill a 100-inch screen, with options like 2D keystone correction and a 1.3x zoom for fine-tuning.
The display of the BenQ TK700 is ideal for sports, too. It has a single-digit input lag and high 240Hz refresh rate for content in full HD, producing a smooth, blur-free picture.
This is combined with a wide color gamut and high image contrast, with support for HLG and HDR10 to ensure the accuracy and realism of the content.
You can count on seeing every detail, too, thanks to the XPR technology it uses to produce a true 4K resolution.
Now, you will want to use external speakers with the BenQ TK700, especially in a loud environment like a sports bar. There's a 3.5mm Mini Jack for easy connection of external speakers.
There are also dual HDMI ports for content, as well as networking and USB inputs, which will be all the connectivity most sports bar owners need.
---
BenQ TH685P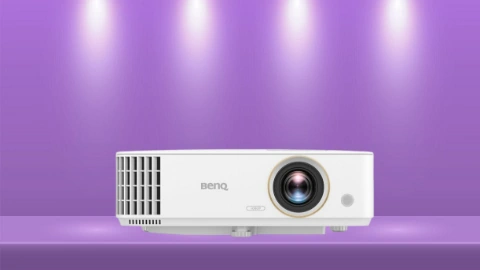 For those buying on a budget, the BenQ TH685P is a great option to consider. It's one of the best sports bar projectors in the under $1,000 price range, with a bright 3,500-lumen lamp and a reasonable throw distance that gives it the flexibility to be installed in almost any space.
Now, the main thing you'll sacrifice for that lower price compared to other projectors is the resolution. While it accepts 4K content, it will be downscaled to 1080p, the maximum resolution the projector can display.
That said, it still has the same broad color gamut and sharp contrast you expect from a BenQ projector, so the picture quality is high, it's simply not quite as detailed as what you'll get with other projectors.
This is another model you'll want to use external speakers with, since the 5-watt speaker built in just won't be audible in a bar environment. We do appreciate its dedicated sound modes, however, which includes a Sports mode that adds clarity to commentary and arena sounds.
---
Optoma UHD35 – Best Sports Projector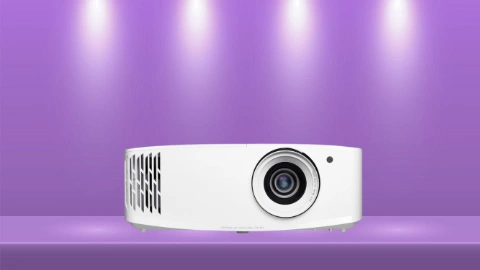 The Optoma UHD35 is a bright and user-friendly 4K projector. It's also one of the most affordable options you'll find with an Ultra HD resolution, with a street value of under $1,500.
It produces this 4K resolution using XPR technology and a DLP display, and will even upscale lower-resolution content to near-4K levels. Add in the high dynamic contrast and you know you'll see every detail of every game.
The lamp of the Optoma UHD35 puts out a consistent 3,600 lumens, bright enough for use even in partially-outdoor spaces like covered patios.
The only caveat here is that the lamp lifespan is fairly short if you use higher brightness settings, as low as 4,000 hours. It also needs a relatively large space to produce a big screen since it has a typical standard throw distance and a narrow zoom.
The Optoma UHD35 is also a favorite among gamers because of its high frame refresh rate (1080p/240Hz) and low 4.2ms input lag. This is good news for sports, too, ensuring smooth on-screen action for all types of content.
Something else we appreciate is its expanded connectivity, which includes an optical audio out along with the Mini Jack output and adds VGA to the dual HDMI inputs found on most projectors. For our more in-depth review of this projector, click here.
---
Optoma GT1090HDR Ultra Short Throw Projector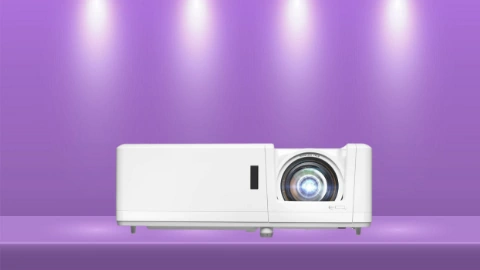 The cost of the Optoma GT1090HDR is a bit on the high side for a full HD projector. If that's the main thing you're concerned about, the GT1090HDR isn't a great value, and it does have the lowest picture resolution on this list.
Having said that, it's a durable projector with a long lamp lifespan, as long as 30,000 hours. That makes it a great choice if you're looking at the long-term value.
One reason to consider the Optoma GT1090HDR is if your sports bar is brightly lit, or if you want to use the projector in an outdoor space. At 4,200 lumens, the picture will stay bright even outside in the day as long as you're under a patio or awning.
The other main advantage of the GT1090HDR is its short throw distance. You can get a massive 300" picture from only 11 feet away. This makes the Optoma GT1090HDR an excellent choice for small spaces or unusual layouts.
The inclusion of automatic 4-corner correction also makes it easier to set up and align the image, so it's a user-friendly way to bring big screen entertainment to your bar. For the full review of this projector click here.
---
BenQ TK700STi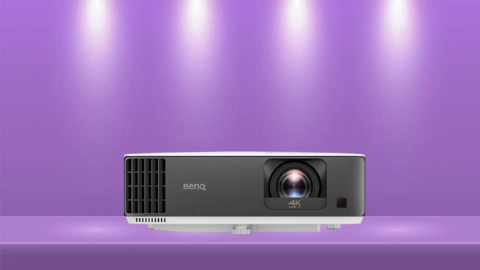 The main thing setting the BenQ TK700STi apart from other options on this list is its built-in Android TV interface. This can potentially cut down on the wires, devices, and remotes you need, a simplicity that can be very helpful in a sports bar.
The installation of the BenQ TK700STi is also flexible and simple. Its throw distance isn't the shortest on the list but it's on the shorter side, producing a 100" image from around 6-7 feet away. Paired with this is a 2D keystone correction and corner fit correction, ensuring a square image even if the projector is installed a bit askew.
The 3,000 lumens produced by the BenQ TK700STi will be bright enough for any indoor light environment, and is definitely bright enough for the majority of sports bars. The DLP display produces the full Rec. 709 spectrum that's the broadcast standard, with 4K resolution for sharp, realistic detail.
The only place it falls a bit short of the other options is its image contrast, which is a bit lower than the dynamic contrast available on the Optoma projectors.
---
ViewSonic X1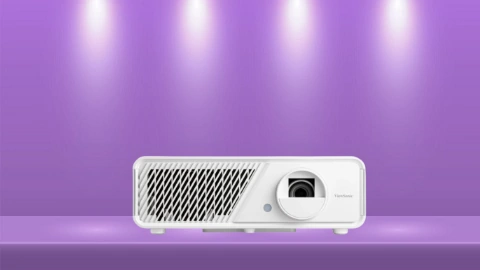 The ViewSonic X1 uses a different light source technology than most projectors. Its LED light source is more efficient than lamps or lasers, giving it a lower power usage and longer usable lifespan compared to other projector types.
The downside of that LED technology is it's not as powerful, producing only around 1,300 ANSI lumens (3,100 LED lumens), which will be fine in a completely dark space but may suffer from washout from even low levels of ambient light.
Aside from the brightness, the ViewSonic X1 is otherwise flexible in terms of its installation. Its throw distance is on the shorter side, producing a 100-inch image with between 8-10 feet of distance.
The 10% lens shift, 1.3x zoom, and 2D keystone correction give users a nice variety of ways to tweak the alignment and square the image. While it only has one HDMI input, it also has built-in Wi-Fi connectivity, a convenient addition for modern entertainment setups.
Another advantage of an LED light source is that it produces better, more nuanced color, and the X1 has a color gamut wider than the Rec.709 spectrum. It also has a high dynamic contrast for a sharp, realistic picture.
The only downside of the ViewSonic X1 from a picture quality standpoint is its resolution. While it accepts 4K content, it will be downscaled to full HD, the maximum resolution the X1 can produce.
---
Our Final Recommendation: The Best Projector for Sports Bars
After rigorous testing and comparison, the Optoma UHD35 wins our recommendation as the top choice for a sports bar projector in 2023. (>>> Find on Amazon) Its stellar picture quality, crisp 4K resolution, and impressive handling of high-speed action sets it apart as a standout performer. However, it's essential to note that each projector might excel in specific areas and there isn't a one-size-fits-all solution. . >>> 4K projector buyer's guide.
For instance, if smooth visuals during fast on-screen movement is your priority, models like the BenQ TK700 or BenQ TH685P, with their high frame refresh rates, should be at the top of your list. If your venue is small or uniquely shaped, the Optoma GT1090HDR, an ultra-short throw projector with a bright lamp, offers the most flexibility.
Each projector we evaluated here can significantly enhance any sports bar, providing a large, captivating viewing experience at a fraction of the cost of a similarly-sized TV. We hope that our hands-on testing and in-depth analysis will assist you in finding the perfect projector to elevate the sports-viewing experience in your sports bar.
REFERENCES AND FURTHER READING: