VAVA and LG are two of the companies on the forefront of the 4K ultra HD projector market. If you're looking at the VAVA 4K vs LG HU85LA, you're probably wondering just what the difference is between them—and which one is right for your home theater.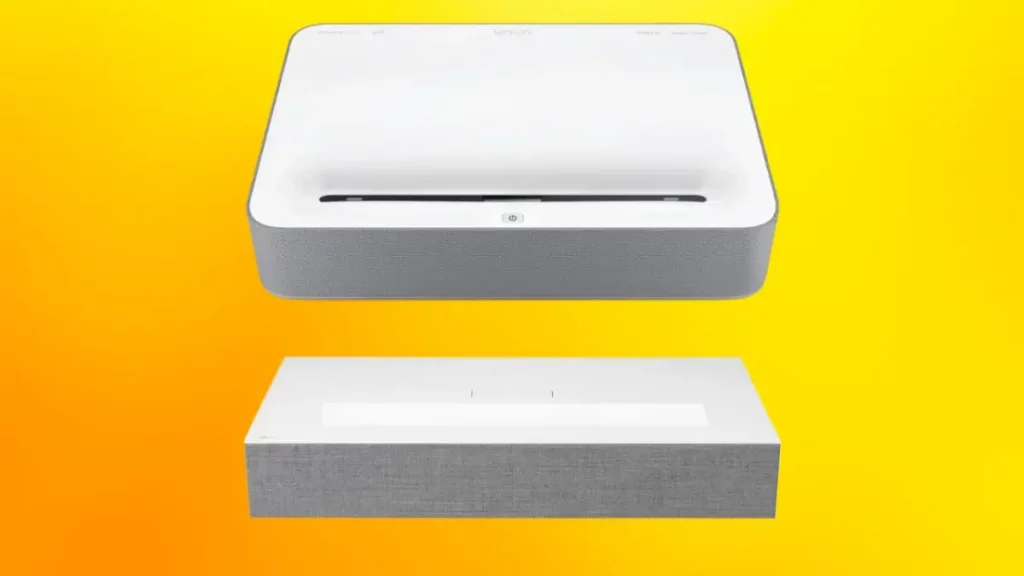 If pressed to pick a favorite, our vote has to go to the LG HU85LA (>>> Check how much it cost on Amazon). That's not to say it's the stronger projector on every point, however. Before we jump into the full reviews, let's go through the key differences between the VAVA 4K and the LG HU85LA.
VAVA 4K vs LG HU85LA Side by Side:
| | VAVA 4K | LG HU85LA |
| --- | --- | --- |
| | | |
| Resolution | 4K UltraHD | 4K UltraHD |
| Brightness (Lumens) | 6000 | 2,700 |
| Contrast Ratio | 1,500,000:1 | 2,000,000:1 |
| Throw Distance | 1.4' - 2.5' | 1" – 1'9" |
| Screen size | 80"-150" | 90" - 120" |
| Input lag: | 107ms | 50-55ms |
| Price | ProjectorScreen.com | BHPhotoVideo.com |
Brightness
The correct lamp brightness for a home theater varies depending on the size of the room and its ambient light level. A light-controlled home theater can get away with a lamp brightness as low as 1,000 lumens. If there are windows in the space, though (or if you don't want to always watch TV in the dark) you'll need a brighter projector—at least 2,500 lumens for moderate lighting, and higher in well-lit spaces.
The LG HU85LA has a brightness of 2,700 lumens. This is sufficient for most home theaters, especially considering the short throw ratio limits how much of that brightness is lost in transit to the screen. You'll still get some washout in bright rooms, though. On the other hand, the VAVA Home Theater Projector's 6,000-lumen brightness will work anywhere. You can watch TV with the windows open in broad daylight with no worries on the VAVA, and that's something the LG HU85LA can't boast.
Brighter projector: VAVA 4K
Input Lag
Compared to televisions, projectors naturally have a bit of delay between the user's input and what shows on the screen. Many companies have been taking strides to reduce this delay, and you can now find projectors with an input lag under 10ms, which is functionally instantaneous.
Input lag isn't too important for standard home theater use, but it is a very important statistic for gamers. Generally speaking, anything over 60ms will be distracting and frustrating when playing fast-paced games, including racing games, fighting games, and first-person shooters. At around 50-55ms, the LG HU85LA has an acceptably low input lag for all but the most serious players. The VAVA 4K Home Theater Projector, on the other hand, has a lag over 100ms even on its most efficient settings, making it unsuitable for gamers.
Lower input lag: LG HU85LA
Connectivity and Smart Features
Both the LG HU85LA and the VAVA 4K Projector have expanded connectivity features, with both wired and wireless options for content and peripherals. Each model has an interface based on those found on smart televisions, too, so you can download and use many popular streaming apps directly from the projector.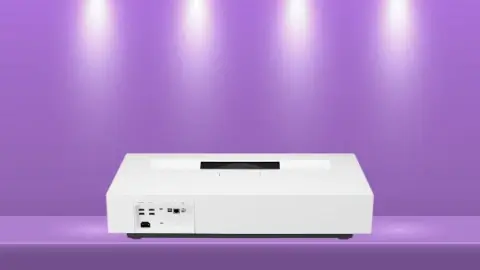 As smart features go, though, the LG HU85LA edges out the VAVA 4K Projector on a few key points. Most notably, it comes with Google Assistant compatibility built right in. It also includes helpful features like Miracast capability and an LG magic remote for navigation, which make the LG overall easier to integrate into a smart home theater.
Better smart features: LG HU85LA
---
VAVA 4K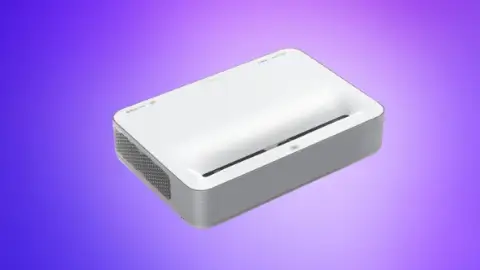 There are two main reasons you'd want to buy the VAVA 4K Home Theater Projector: the quality of the picture, and the ease and convenience of its installation and use. Click for a full review of Vava projector.
In terms of the picture, the VAVA has a true native 4K resolution and a high native contrast ratio. The image is sharp and detailed at every screen size, and equally crisp in the darker areas of the image as it is in the bright portions. The three-segment color wheel with HDR10 compatibility gives you fully-saturated colors with life-like accuracy.
Like many laser projectors the VAVA Home Theater Projector has an incredibly short-throw ratio. (Find the best laser projectors list here). Even at its maximum 150" screen size, this VAVA projector only needs to be a couple feet from the wall. That eliminates the need for ceiling mounting or professional installation. With 9 ports as well as Wi-Fi and Bluetooth, you'll have no problem hooking up content sources and peripherals.
The VAVA 4K projector's on-board software makes it even more user-friendly. The VAVA 4K Home Theater Projector uses an Android 7.1-based operating system that lets you download popular apps like Netflix and Hulu straight to the projector, no streaming stick required. If you're looking for a home theater projector that can seamlessly replace a television in your set-up, this VAVA 4K Projector is an excellent option.
Pros
Vivid and accurate picture and colors
High lamp brightness works well in any room
Doesn't require professional installation
Easy to set up and adjust
Built-in Harman Kardon soundbar with Dolby Audio
Bluetooth, Wi-Fi, and 9 ports for full connectivity
Cons
High input lag won't work for gaming
Use of color wheel could create a rainbow effect
---
LG HU85LA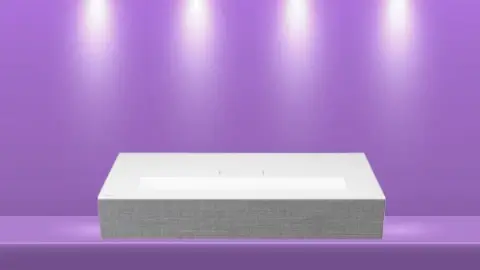 The LG HU85LA has a lot in common with the VAVA projector above. This includes an ultra-short throw ratio, hassle-free set-up, and native 4K resolution. It also has an equally wide color gamut, using 3Ch laser technology and 12-bit color processing to ensure accurate, vivid hues.
The biggest advantage of the LG HU85LA is its suitability for gaming. The input lag isn't exceptional, but it's low enough only the most serious gamers will notice a difference compared to playing on a TV. You can even play online multiplayer, 3D content, and other high-intensity games without an issue. Find a list of top 4k gaming projectors here.
We also prefer the smart features on the LG HU85LA. It comes with Google Assistant built right in, letting you seamlessly integrate it into an existing smart home set-up. The wireless streaming capabilities are also broader. Owners of Windows and Android devices can use Miracast to mirror content, while iOS owners can pair smart devices using Bluetooth. This gives it more versatility than many projectors, which are targeted toward either Windows/Android or iOS users.
Pros
Stunning picture quality with high resolution
Compatible with HDR10 color gamut
Smart features include Google Assistant and ThinQ AI interface
Bluetooth enabled for sound and content
Input lag is acceptably low for gaming
Short throw ratio makes it easy to install and adjust
Cons
Price is nearly double the VAVA
Not as suitable for well-lit spaces
---
So What's the Verdict?
The VAVA 4K and LG HU85LA are both exceptional high-tech projectors. The question you have to ask yourself is which is more important in your decision: versatility or value.
For gamers, the decision will be easy. Only the LG HU85LA has a suitable input lag for use with modern game consoles, which definitely makes it the more versatile projector of the two (>>> Check price on ProjectorScreen). You will pay a premium for that capability, however. The VAVA 4K Home Theater Projector retails for about half the price of the LG HU85LA. Considering they're about equally matched when it comes to the picture quality, this makes the VAVA the much better value.
We hope the reviews above have given you a clearer idea of the difference between these two impressive projectors. As you can see, there are more options than ever before for those looking for big-screen Ultra HD entertainment. Whichever way you go, you'll get years of home theater enjoyment.
REFERENCES AND FURTHER READING: